QBE to curtail thermal coal risks by 2030
April 1 2019 by InsuranceAsia News Staff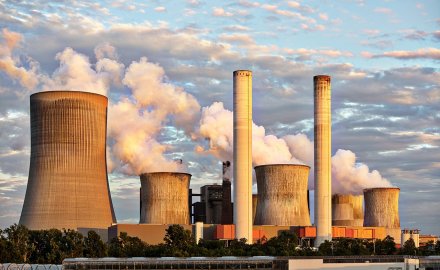 The global insurer is looking to stop underwriting all coal risks by 2030 according to a new company policy; it is Australia's largest risk carrier for coal.
A QBE statement released at the weekend said: "From July 1 2019 QBE will not provide any new direct insurance services for new construction projects for thermal coal mines or power stations or thermal coal transport infrastructure. Thermal coal customers – those with more than 30% of revenue or 30% of power generation from thermal coal – make up less than 0.5% of QBE's current premium revenue."
"QBE will continue to provide statutory or compulsory insurance such as workers' compensation and compulsory third‑party motor insurance for such projects. By January 1 2030, QBE will have phased out all direct insurance services for thermal coal customers, except for statutory or compulsory insurance."
The statement added: "Due to the thermal coal industry's high emissions intensity, potential substitution by renewable energy and gas, and in the absence to date of large‑scale deployment of economically viable carbon capture and storage technology, QBE will target zero direct investment in the thermal coal industry by July 1 2019. QBE will however maintain a margin of up to 0.5% of total funds under management in order to allow for exposures in our indirectly managed investments, such as through equity index funds."
The insurer has come under pressure from local and global activists to curtail its tolerance of high polluting industries; it joins 10 other insurance firms in making this decision including Axa XL, Generali and Munich Re.
Willis Towers Watson has warned of a coal capacity squeeze in Asia as 13 of the top 20 countries still building new coal capacity are located in Asia, including Bangladesh, China, India, Indonesia and Vietnam.