QBE restructures Australia leadership teams
November 16 2018 by Andrew Tjaardstra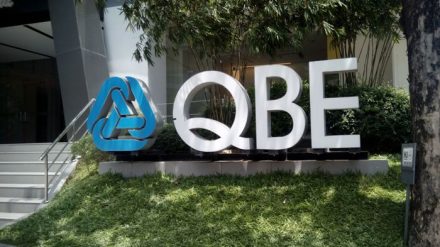 In a restructure, QBE has made several senior roles redundant in Australia, including Peter Klemt's role as general manager of business development and Jason Hammond's role as general manager of broker distribution.
Klemt, after a period as interim general manager of sales and relationship for commercial lines, has decided to leave the business next year after 19 years at the firm, while Hammond, currently also interim chief executive of North Asia until December 3, will look at other opportunities within the business.
InsuranceAsia News understands that with jobs lost and positions created there will be a net reduction in headcount of 15 staff at the Sydney-headquartered insurer.
The restructure will see the SME division include schemes and commodity underwriters; a specialty division to include: aviation, builders' warranty, construction, marine, motorcycle and professional risks and financial lines; and a people risk division, including workers' compensation and accident and health teams, to sit under the commercial team alongside elders Insurance.
The Australian insurer has created the following leadership team: John Fox, chief claims officer; Jason Clarke will switch roles from general manager intermediary to chief customer officer, commercial lines; Phil White, chief customer officer, credit lines; Frank Costigan, chief customer officer, personal lines; Bill Donovan, general manager New Zealand; Chris Killourhy, chief financial officer, finance, actuarial and legal; Eleanor Debelle, chief HR officer; Renee Roberts, chief operating officer; Fiona Hayes-St Clair, interim chief risk officer and chief strategy officer; and Declan Moore, chief underwriting officer.
Within the commercial team QBE is creating a sales and relationship management team and a commercial underwriting team.
The senior management team in commercial is as follows: Dean Cullen, general manager, specialty; Peter Klemt, interim general manager sales and relationship; Karen Robinson, general manager commercial underwriting; Andrew Corbett, general manager at Elders Insurance; Aaron Gavin, general manager SME; and Rob Kosova, general manager, people risk.
Writing to brokers explaining the changes this week, Jason Clarke commented: "We're confident that the new operating model and team structures are a crucial, necessary step to becoming future fit — a simpler, stronger and customer-centred team. At the same time, I'd like to reassure you that the team are absolutely committed to supporting you and your customers through this transition."
QBE refused to comment.