QBE: Hong Kong SMEs lack correct BI cover
March 7 2019 by InsuranceAsia News Staff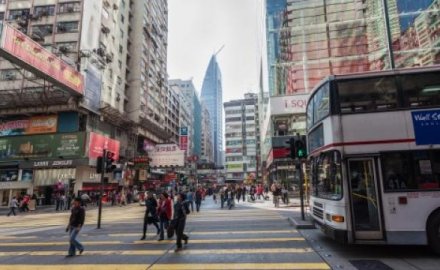 The majority of small and medium-sized enterprises (SMEs) in Hong Kong need to urgently improve their insurance coverage, according to QBE.
In a survey conducted by the company, 62% of SMEs are concerned about loss of income due to business interruptions and 59% are concerned about their liabilities to third parties, while only 21% of SMEs have the right insurance protection against business interruptions and an even smaller 16% have the correct cover for liabilities to third parties.
A worrying 14% do not have any insurance protection at all, making them vulnerable to risks that could potentially have serious implications for their business. The evidence of a lack of cover is despite the fact that 73% of SMEs have experienced at least one business issue in the past 12 months —  including equipment breakdown, damage or loss of inventory, or even property damage.
Typhoon Mangkhut is one example when SMEs were hit hard last year. Overall the powerful storm caused over US$1 billion of insured losses.
As the economy enters a period of uncertainty, SMEs, and in particular their brokers, should be paying attention to this gap.
Lei Yu, chief executive of QBE Hong Kong, commented: "The findings are significant because the vast majority of SMEs in Hong Kong are clearly under-prepared and vulnerable to incidents that could cause a significant business interruption. Given that they employ nearly half of the workforce in the city, the consequence could be profound for the company and possibly the economy at large."
The research study of over 400 SMEs based in the city was conducted by ORC International on behalf of QBE Hong Kong.
MORE FROM: Business Interruption
Most local companies are not prepared for the potential damage, according to results of a survey launched by QBE.

The policy is designed to help property portfolio owners, investors and Reits deal with environmental liabilities.