QBE bounces back with US$390m profit
February 26 2019 by Andrew Tjaardstra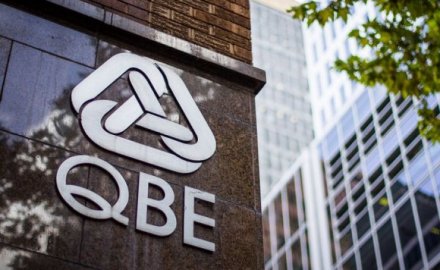 Australian insurance giant QBE benefited from fewer natural catastrophes in 2018 as it posted an overall full-year after-tax profit of US$390 million after a record loss in 2017 of US$1.25 billion.
QBE's share price climbed 4.2% on Monday (February 25), the day of the results announcement.
Since starting the role in January 2018, group chief executive Pat Regan has been implementing a "brilliant basics" campaign at the insurer to focus on underwriting profitability, simplifying the business and reducing costs.
The insurer saw steady performances in New Zealand and Australia where the insurer's profit was US$420 million in 2018 compared to US$438 million in 2017; Europe where the insurer had a US$311 million profit in 2018 compared with US$335 million in 2017; and a strong turnaround in the US where the combined operating ratio improved from 108.8% to 96.9%, with the insurer swinging from a US$236 million loss in 2017 to a profit of US$221 million last year.
There is still plenty to remedy in Asia. Excluding the costs associated with the reinsurance of Hong Kong's employee compensation book, gross written premiums in Asia Pacific fell 14% to US$633 million in 2018, with the underwriting result losing US$20 million compared with a US$100 million loss in 2017, while the combined operating ratio improved from 115.5% in 2017 to 104.2% last year.
QBE noted: "Underwriting profits were generated in Singapore, Malaysia, Vietnam and the Pacific Islands in the second half of 2018 with an aggregate combined operating ratio of 91.1% in the period. Our Hong Kong business generated an underwriting loss primarily due to Super Typhoon Mangkhut and adverse claims experience in the marine and motor portfolios. Notwithstanding these factors, the Hong Kong attritional claims ratio improved by around 2% relative to the prior year."
Regan has already been busy in the region by selling businesses in Thailand, the Philippines and Indonesia, and attaching the majority of countries to an international division united with Europe. The insurer has is also in the process of transferring its troubled construction employee compensation book to Swiss Re Corporate Solutions in Hong Kong. Meanwhile, both the claims and operational expenses ratio improved last year.
Across the group in 2019, the insurer is looking to achieve annual cost savings of US$120 million and a combined operating ratio of between 94.5% to 96.5%. In 2016, the group achieved after-tax profits of US$844 million.
For more on QBE in Asia see here.