Q&A: PICC Re's Qing Zhang talks reinsurance digitalisation
August 16 2021
by Gloria Zhou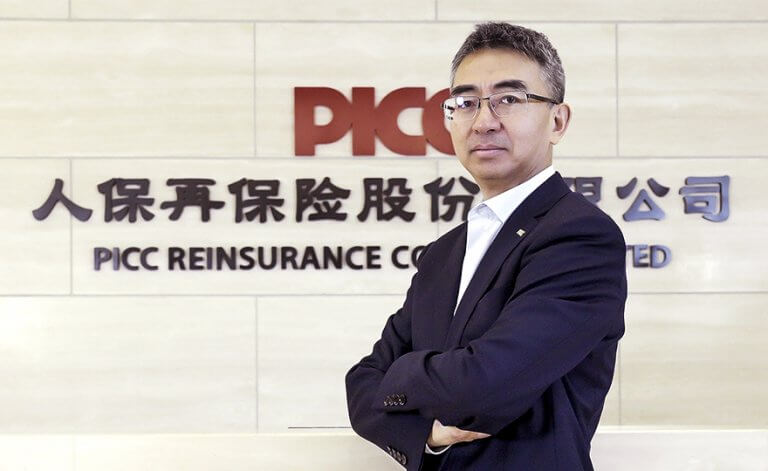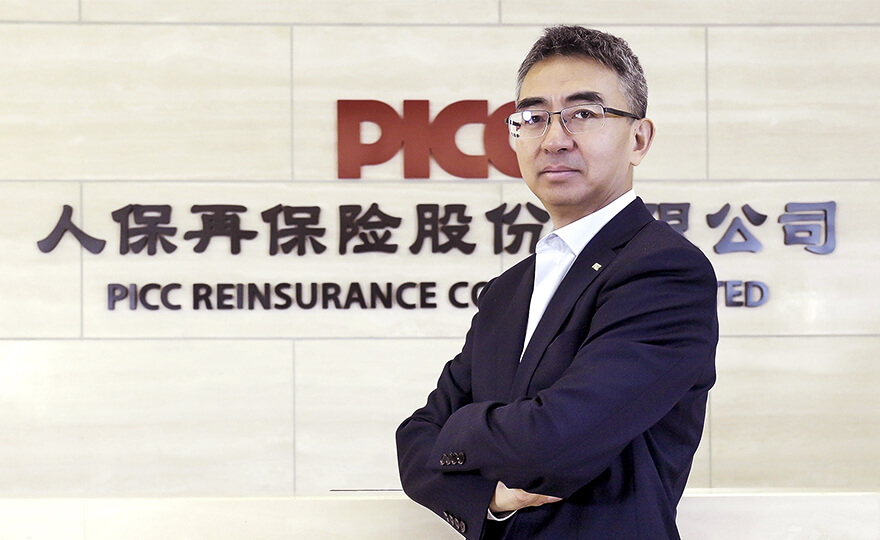 InsuranceAsia News (IAN) recently caught up with Qing Zhang, the president of PICC Reinsurance (PICC Re) to discuss the firm's development prospects and the digitalisation of the reinsurance industry.
Beijing-headquartered PICC Re was established in February 2017 and has a registered capital of Rmb4 billion (US$615 million). PICC Group and PICC P&C hold 51% and 49% stakes in the reinsurer respectively.
Qing, who has served as the president of the company since its inception, also discussed the company's growth strategy and overseas development prospects.
 IAN: What is PICC Re's growth strategy, and has it changed since the Covid-19 pandemic?
 Qing: PICC Re is an important subsidiary of PICC Group, and is also the group's professional platform for reinsurance services, the major driving force for internationalisation, and an important platform for business synergy and risk management. Since its establishment, PICC Re has actively expanded its domestic non-life reinsurance business and steadily developed its international business as well as its life reinsurance business.
The company has seen a steady increase in its premium income and an improving operational efficiency year by year. In 2020, the company's premium income reached Rmb5.29 billion, compared with Rmb3.47 billion in 2017, with an average annual growth rate of 13.1%. The premium income in the first half year of 2021 was Rmb3.52 billion, and it is expected to exceed Rmb6 billion for the whole year. PICC Re recorded a net profit of Rmb101 million in 2020, and the development momentum in the first half of 2021 has been good.
The Covid-19 pandemic is greatly impacting the global economy and society, and the international reinsurance industry is also facing unprecedented challenges. As an emerging reinsurance company, PICC Re is working with its global customers through these difficult times to help society recover. It has provided reinsurance for Covid-19 vaccine transportation to help people in troubled areas overcome the epidemic at an early date. With our aim to be "the reinsurer who understand insurers the most ", PICC Re hopes to deliver more certainty and value to its customers all over the world.
IAN: Is PICC Re promoting the digitalisation of reinsurance?  
 Qing: We believe this is a global trend, so we attach great importance to the digitalisation of reinsurance and invest heavily in the development of IT systems and business tools every year. We have established many proprietary programs, such as the SAP-based financial system, a reinsurance data exchange system, a facultative open cover system and a data application system.
The data application platform was independently developed by the company and has won many awards such as the "IDC China Financial Industry Technology Application Scenario Innovation Award" and the "Financial Technology and Service Excellence Award" from Financial Electronics magazine in 2019. It involves eight self-developed systems, including data application, data exchange, treaty quality analysis and a facultative open cover system. It has obtained the software copyright from the China National Intellectual Property Administration (CNIPA).
Fintech is the future, and now PICC Re is leading the research and development of PICC Group's core reinsurance system. The main objective is to realise the online operation of the whole reinsurance business process, strengthen the management and mining of data and information, achieve real-time sharing and dynamic processing of business data, and promote the company's automatic and intelligent operations.
In addition, the company attaches great importance to the improvement of its technological service capabilities. Key projects under development include a new actuarial pricing system and mobile client app, and the creation of a proprietary reinsurance model, with the aim of supporting the export of technology to primary insurance companies, achieving technological empowerment and win-win cooperation for Chinese and foreign customers.
 IAN: What are PICC Re's development prospects in China and outside China? 
Qing: From the HIMs [2017's Harvey, Irma and Maria] series of hurricanes to the ongoing Covid-19 pandemic, the global reinsurance market has seen too many events during 2017-21. Since its establishment in 2017, PICC Re has gone through a variety of tests, but we have quickly won the trust of the market and customers, and achieved good growth both in China and overseas.
PICC Re now has customers in more than 35 countries and regions around the world, which has been a solid foundation for the company's growth and success. In Argentina, for example, PICC Re is honoured to be the first licensed Chinese reinsurance company, enabling us to better serve the people of both countries.
Currently, PICC Re's overseas business is mainly in the Guangdong-Hong Kong-Macao Greater Bay Area, the Asean countries, North America and Europe, covering lines of business including property, catastrophe, marine, energy, aviation, aerospace and motor insurance. We have ratings from two internationally renowned rating agencies: Moody's at A3 and Standard & Poor's at A-, showing the company's strength.
PICC Re's future business development will focus on three key areas. First, we will actively participate in mature markets such as the North America and Europe, contribute Chinese capital and 'know-how', and further integrate ourselves into the global reinsurance ecosystem.
Second, we will accelerate access to emerging markets, with priority given to South-East Asia and key countries in Latin America that are seeing rapid economic development and have close ties with China. We are optimistic about South-East Asia because of its huge potential and cultural inclusiveness, and hope to better serve the local (re)insurance market with more and more partners.
Third, we will provide comprehensive services to countries and markets along with the Belt and Road Initiative (BRI). PICC Group is the oldest and largest insurance company in China, with a deep understanding of Chinese customers. Therefore, we are willing to carry out extensive and in-depth cooperation with local insurance companies and brokers, whether in traditional areas such as corporate property, engineering, cargo, liability and accident insurance, or in alternative risks such as political risks and DSU risks involved in the BRI.
 IAN: What percentage of your reinsurance business is ceded to other reinsurers, i.e. retrocession?
 Qing: The annual retrocession ratio of the company is about 10%, and the retrocession premium in 2020 was Rmb554 million. Our retrocession reinsurers include not only the market in Asia but also in the US and Europe. Our reinsurers' credit is quite stable and the regional distribution is very balanced.
The purpose of PICC Re's retrocession is to enhance solvency and spread risks. In addition, the company also hopes to strengthen the contacts and exchanges with global counterparts through the retrocession, to achieve a better balance of portfolio on a global scale, and to improve the capital efficiency of the whole reinsurance industry.
Every year, we will carefully set up our retrocession plan in consideration of our business portfolio, capital strength, risk appetite, and the changes in the retrocession market. In the future, we will continue to maintain close working relationships with our global counterparts.
Partner Content
The consultant is exploring potential acquisitions in Australia and New Zealand, and expanding its footprint in South-East Asia, Korea and Japan.

Managing these daunting risks will require a multi-stakeholder approach to risk identification, financing and mitigation.