Q&A: McLarens' Michael Campbell-Pitt
February 7 2022 by InsuranceAsia News Staff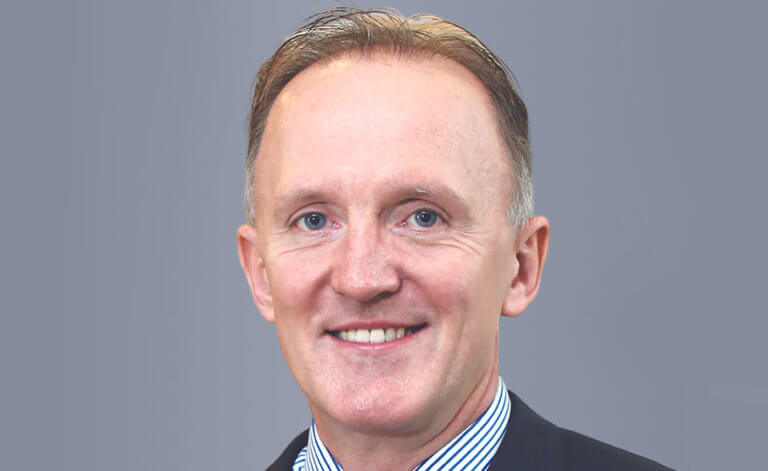 InsuranceAsia News (IAN) recently caught up with Michael Campbell-Pitt, regional director of Asia for global claims service provider McLarens.
Hong Kong-based Campbell-Pitt discussed recent large-scale cat events in Asia and how they have affected claims, the continuing disruptive impact of the pandemic and the importance of digitalisation to the sector.
IAN: Asia Pacific saw two major claims events in December 2021 – the Malaysia floods and Typhoon Rai in the Philippines. Most recently we have seen a large disaster impacting the Pacific Islands. Are there insights that McLarens can share ?
Campbell-Pitt: Super Typhoon Rai affected highly populated areas in the Philippines and caused widespread damage, especially in Cebu. The number of claims generated by this major storm is likely to exceed Typhoon Haiyan (Yolanda) by a good margin. The extent of the damage has hindered access for our adjusters to attend to losses in more remote locations. Ongoing challenges include communication and travel restrictions, along with the rising Covid-19 cases nationwide.
The floods in Malaysia affected several heavily-populated areas including Selangor and Kuala Lumpur. The general insurance industry is facing significant exposure, though much of this is expected to be within personal lines and motor.
We are on standby to assist clients and insured customers in Tonga, but so far entry is largely restricted. Due to the affected communication cable, there is a lack of information and the extent of damage from the incident is still largely unknown at this stage.
IAN: The pandemic is continuing to be a dominant disrupting force in APAC in 2022 – how is it impacting adjusters and the claims community?
Campbell-Pitt: Many countries in Asia were looking to open up in 2022, but plans were halted due to the Omicron variant. The evolving situation of Covid-19 continues to cause uncertainty, especially in terms of travel, and this inevitably has an impact on aspects of our job such as site visits.
During this time, our priority is to keep our staff safe while also continuing to provide the best claims services to our clients. Challenges arise when members of staff test positive for Covid-19 or when they are identified as close contacts and have to go into isolation. We have worked hard to develop business continuity plans that ensure that all our staff can efficiently work remotely over an extended period of time.
Moving forward we expect that less meetings will take place face to face. However, whilst technology can assist with immediate evidence gathering, it will not replace the reassurance that can be given in person that helps build trusting relationships.
IAN: Are there any specialist (re)insurance areas where APAC needs more claims talent and how can things be improved?
Campbell-Pitt: Developing future talent has long been a challenge across the loss adjusting profession and APAC is no exception. Developing local talent in local markets is a strategic priority for McLarens, and we see mentorship, education and training as key factors here. This includes both tapping into the wealth of experience that our senior loss adjusters can offer, as well as keeping up to date with new risks, threats and, of course, technological advances.
Diversity and inclusion is also a priority for us as we continue to develop our McLarens Lives programme. Developed in the UK, the programme is designed to ensure that we continue to nurture a diverse and inclusive culture by harnessing the benefits of our rich blend of talent, drawing from our diverse backgrounds, experiences and perspectives.
IAN: Digitalisation is becoming increasingly important in claims. Has McLarens seen any key initiatives, evolution in the region?
Campbell-Pitt: We continue to adapt and investigate areas of technology that support digitalisation of the business. For example, our McLarens App can deliver real-time, safe and convenient access to claims documentation and management. Through the app, clients can remotely engage with our adjusters from anywhere via a secure mobile or wifi connection. We can provide technical expertise by capturing video and image of loss locations evidenced by geotags and time stamps, and these files are tamper-resistant.
We have partnered with Matterport, a platform that generates walkthroughs, schematic floorplans, and other visual models from images captured during site inspections. We have also initiated a paperless environment in some of our offices in Asia.
More broadly, the way that we collect and distribute data to clients globally is rapidly evolving, improving the speed and quality of our client response, and allowing for better loss estimates, reducing indemnity spend and facilitating a quicker resolution of claims. Last year McLarens appointed Jennifer Barclay as global head of data & analytics strategy.
Partner Content
Digital transformation is at the heart of bridging protection gap and removing bottlenecks for farm cover in China and India.

Underwriter Victoria Soo and Senior Risk Analyst Daryl Soh on how credit insurance helps finance infrastructure projects and other ESG investments.