Q&A: FWD's Phong highlights 'legacy light' advantage
March 10 2021 by InsuranceAsia News Staff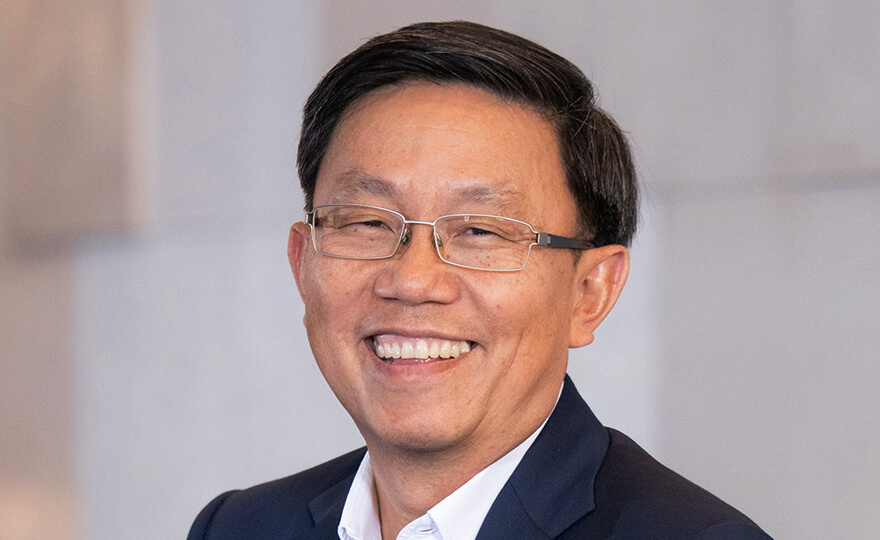 Hong Kong-headquartered FWD has been expanding rapidly over the last few years having secured several high-profile acquisitions and bancassurance deals in the likes of Indonesia and Thailand.
InsuranceAsia News (IAN) recently caught up with the insurer's group chief executive Huynh Thanh Phong to discuss a range of issues including the impact of Covid-19 on the industry and the firm's embrace of a "digital-first" strategy.
IAN: How is the integration of FWD's recent buys going in South-East Asia and what is next on the expansion agenda?
Phong: It's all going well. Of course, we're also very focused on organic growth, given the opportunities across the 10 markets where we already have a presence in Asia. The long-term Asia story continues to be an exciting one: fast-growing economies; an expanding middle-class; and rapid increases in digital technology adoption.
We're continually assessing opportunities to tap into these trends to change the way that people feel about insurance — and grow our business in the process across Asia.
Overall, I'm very pleased with our progress, especially given the Covid-headwinds we all experienced in the last year. I'd attribute this to a couple of things. Firstly, the incredible commitment of our employees who demonstrated outstanding personal and professional resilience. And secondly, one of the advantages of being built digital-first is the fact that we're legacy light. In practical terms, this means we can integrate new assets quickly and seamlessly, across the ecosystem — whether that's people, back-end IT, or more general operations.
IAN: What are FWD's main digital goals over the next 18 months?
Phong: As a digital-first company, data analytics is at the core of our strategy. It's a critical component of ensuring that we are truly customer led in our approach. By hiring the best talent from leading data companies, we've been able to build out robust data lakes, which are centralised repositories for data storage, in-house.
We're using this data in several ways to create that tangible change for customers, whether that's on-boarding (for example, tailored quotes) or for claims. We're now achieving claims payments with just a handful of clicks for some products in some markets, which is an incredible achievement from the team. Ultimately, our customers will believe what we do, not what we say, and our real-time customer feedback dashboard shows this is already having an impact.
Long-term, we'll be moving from pricing risk to pricing prevention —  in other words, customised risk based on accurate data. But while we are digital first in our approach, this doesn't mean digital only. We see all of these tools as a means to an end, and we only use them if it's right for our customers and for our business.
IAN: Which insurtech start-ups in the region is FWD excited by or looking to partner with?
Phong: Some people might see insurtechs as a threat, but we view them as important strategic partners. Collaboration is key. That's why we're actively forging several partnerships to create better, broader ecosystems with partners who share our trailblazer mentality to improve the insurance experience.
In 2017, for example, we launched a HK$500 million (US$64.5 million) fund to invest in three core areas: mobile services, the Internet of Things and big data analytics. On mobile services, our partnership with the payment platform Tap & Go has meant customers can make an instant withdrawal from their life insurance plan straight to their e-wallet.
And earlier this year, at the 14th Asian Financial Forum, we collaborated with the Hong Kong Trade Development Council (HKTDC) and 500 start-ups to jointly present the inaugural "AFF Accelerate" — an open innovation challenge which invited start-up entrepreneurs to pitch innovative solutions which can benefit our customers.
IAN: Reflecting on 2020, where do you think the market can improve its reputation?
Phong: It's clear that Covid-19 was one of those defining moments where it became very apparent, very quickly, to both customers and employees, which companies and leaders were responsive and empathetic when they needed it most — and which ones were not.
FWD was founded with a vision of changing the way people feel about insurance. And the only way this can happen is by making insurance a faster, easier to understand, and more transparent experience. The last 12 months have clearly demonstrated just how critical this mission is to the everyday lives of people. We very quickly made available a series of special plans and benefits — things like extra hospital cash, quarantine cash, benefits for loss of life, expedited claims, payments grace periods and special offers for critical illness plans that cover Covid-19.
Customers need to be able to have a high degree of confidence and trust that their insurer will be there when they need it most. In many ways, Covid-19 enabled us to show the benefit of combining a digital heart with a human touch.