AmGeneral's Roberts on Malaysia's prospects
July 16 2020 by Yvonne Lau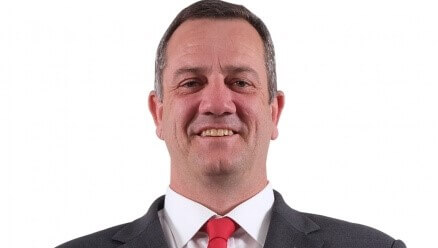 Malaysia's economy has been significantly disrupted by the Covid-19 pandemic — and is forecasted to contract 3.1% this year due to the disruption to business.
Before the outbreak hit, Malaysia's general sector had been on a recent path of reform — gearing towards greater market liberalisation to build competitiveness.
Given these developments, InsuranceAsia News (IAN) spoke with Derek Roberts, chief executive of AmGeneral Insurance in Malaysia, on what the post-pandemic market will look like. 
Roberts gave his thoughts on the rise of digital, Malaysia's P&C and motor sector and the path to transformation ahead.
While Covid's economic impact is expected to affect Malaysia's premium growth this year, the forecast ahead is cautious optimism — the country's economy is strongly expected to rebound in 2021. The World Bank pegged GDP growth at 6.9% for next year, as the outbreak subsides.
Insurance Asia News (IAN): Has the pandemic moved Malaysia's P&C insurers to reassess their digital efforts? 
Roberts: The pandemic is accelerating the adoption in some business areas — specifically business acceptance processes, small claims lodgements and policy handling procedures. For intermediaries, expectations are over the adoption of big data analysis and backroom efficiencies.
The digital operating model has been a long-haul effort, and began even before the pandemic. Priorities now will be focused on enhancing customer experience in the digital space in facing the 'new normal.' We are in the industry to make Malaysia a safer place — so getting customers to renew their policies at their convenience is absolutely crucial.
Responding to industry demand, our strategies are centered on accelerating digital sales and enabling digital delivery through intermediaries — to better enable agents to do business digitally. We don't see face-to-face business disappearing, but complementing the digital. This also applies to daily operations and customer claims services.
Some of AmGeneral's digital customer initiatives include — agent/partner portal services, the OneUp and OneTouch mobile applications, express claims services and more.
IAN: How has the regulator supported the Malaysian market through the crisis? What market reforms are in the pipeline? 
Roberts: The recent MR35 billion (US$8.19 billion) stimulus package, 'Penjana,' is an enabler to boost businesses and the economy. This latest recovery plan, with movement restrictions easing, will help ensure Malaysia remains on the right path to recovery.
In 2009, Bank Negara Malaysia (BNM) set up the Risk-Based Capital Framework (RBC) to enable licensed insurers to have a sound capital structure in maintaining solvency under a variety of scenarios. The current crisis is a good example of how the market can weather the storm.
BNM's current focus is to ensure services and protection remains available during this period — [through] encouraging digital accessibility and coverage affordability. There have been quick, decisive directives; standard operating procedures (SOPs); and flexible guidance to insurers.
And as part of liberalisation, BNM, along with the market (inclusive of takaful), will delay the proposals for the next phase of the motor and fire tariff liberalisation to December 2021 due to the current pandemic situation.
The industry is embarking on a journey towards the best market practice, detariffication being one of them. While Covid-19 is distorting overall [business] activity, it is imperative for us to look at the operating landscape as a whole.
IAN: How has Covid-19 impacted Malaysia's motor market? 
Roberts: The Malaysian automotive sector is adversely impacted by the sluggish economic conditions. New car sales have declined significantly — for instance, in May 2020, vehicle sales declined by 62% from the same month last year. Depreciation of the Malaysian ringgit will also negatively impact the auto sector.
[However], even before the Covid-19 pandemic, the Malaysian automotive sector has been experience quite a flat growth — with sales rising 0.9% in 2019, as compared to annual average growth of 4.5% since the year 2000.
But, the Malaysian economy and automotive sector has gone through downward cycles (including in 1997 and 2009). In both instances, the sector recovered well. Hence, while the auto sector may see a contraction this year, it may be set for recovery in 2021.
Motor insurance premiums faced a similar situation — with the industry's annual gross written premium (GWP) growth averaging 1.4% over the last five years.
Looking at supply and demand, motor insurance will be affected due to lower market value, reduction of coverage, price sensitivity and strict auto loan disbursement.
It is still too early to determine the performance of the motor insurance market, as Malaysia's movement control order (MCO) has just been lifted in phases, and the effectiveness of the government's stimulus packages is yet to be seen. Based on initial forecasts however, the market may see a 5-10% contraction by year-end.
IAN: What are the greatest barriers to transforming and liberalising the Malaysian market? 
Roberts: It is about balancing affordability for policyholders and sustainability for insurers. Insurers are currently faced with the increasing cost of claims.
Notwithstanding the general claims inflation cost, [a recent study suggests] that the industry's motor combined operating ratio (COR) is expected to be operating up to 112%. [This] means for every dollar of motor premium written, the industry is expected to lose 12 cents — [therefore], insurers will need to increase premiums. Even with increasing costs, both regulators and insurers have a challenging job ahead to balance this with the affordability in the Malaysian market.
Only 10% of general insurance business comes from direct and internet channels — the [rest] is sourced from agencies, brokers and bancassurance. Bank Negara Malaysia has deferred the implementation of 'phase two liberalisation' to December 2021 — [to] focus on economic stimulus to [revive] the economy. Learnings from phase one allowed insurers to recalibrate business models and reposition themselves in product offerings, pricing and distribution strategies.
BNM's approach is a gradual liberalisation — with the goal to balance fair customer treatment and insurers' financial resilience. This approach does create limitations and restrictions for innovations (from product design to pricing elasticity). Market readiness is not at the expected level yet — hence, BNM is guiding the market gradually with controls in place.
Nevertheless, the industry is optimistic in moving into a more robust detariff regime — via active engagements with regulators in governance, marketing, product development and capabilities building.