Putting Chinese bonds on the menu
April 5 2019 by Nick Ferguson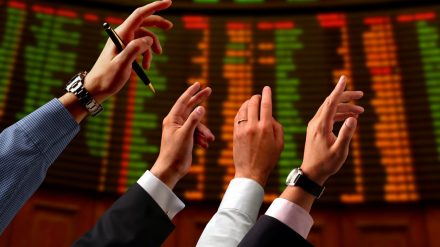 Weak investment returns have become a recurring feature for the insurance industry amid persistently low interest rates, but Chinese bonds could offer some respite.
The Bloomberg Barclays Global Aggregate Index started adding Chinese government and policy bank bonds on April 1, marking an important step in the development of the country's financial system and paving the way for more international insurance portfolios to take advantage of the higher returns on offer on the mainland.
Consider for example that Chinese bonds have earned roughly 9% in renminbi terms during the past year, compared to total returns on US treasuries of around 4% and a global average of very close to zero.
"We are definitely excited," said Edmund Goh, investment manager for Asian fixed income at Aberdeen Standard Investments, during a television interview.
Aberdeen launched a dedicated China bond fund last year, attracted by the high returns and low correlation to other markets, which provide a diversification opportunity for bond investors who have previously ignored the Chinese market.
Part of the reluctance to trade Chinese bonds was a result of uncertainty around taxation and the lack of delivery-versus-payment settlement or block trading. All of these issues have now been resolved.
Inclusion in the Barclays index should spur new inflows and help the market to mature. Indeed, the amount of money flowing into Chinese bonds is likely to be significant. Bloomberg said in January that Chinese bonds will comprise 6.03% of the index after a 20-month transition. With US$2 trillion of passive money tracking the index, that implies an inflow of US$120 billion into renminbi bonds.
"The keenly anticipated China bond inclusion into global bond indices has finally happened and represents a significant milestone for China bond market development and the opening up of the onshore bond markets," said Kheng-Siang Ng, Asia Pacific head of fixed income at State Street Global Advisors. "The increasing foreign investor inflows should create a healthy mix of investor and trading flows as well as improved liquidity. We expect this to accelerate onshore bond market development."
More indices are likely to follow suit. FTSE Russell's World Government Bond Index and JP Morgan's Emerging Markets Government Bond Index Global Diversified both have Chinese government bonds on a watchlist for inclusion.
Ultimately, China's bond market could see foreign inflows of US$500 billion, according to Linan Liu, greater China rates and FX strategist at Deutsche Bank, speaking on Bloomberg TV. If that happens, foreign investors could eventually own up to 6% of China's overall bond market, including up to 20% of the government bond market and up to 10% of the policy bank market.
Including official sectors such as central banks and monetary authorities, the inflows could be as much as US$850 billion over the next five years, Liu estimates.
However, there is a learning curve for investors that want to enter the market, including some basics such as the logistics of setting up accounts, issues around market dynamics, how to trade and follow the market on a day-to-day basis, liquidity, tax issues and so on.
"China's overall weight in the index is very big and clients are focused on getting it right," said Liu. "Like entering into any new big market, it will take some time for global investors to get comfortable with getting access to the bond market."
There remain constraints related to market structure that may affect hedging and efficient portfolio management techniques for some investors, which are among the reasons cited by Vanguard for taking a measured approach to including onshore bonds into its index.
Regardless, all global bond funds are now looking at China seriously — and the inclusion into the Barclays index comes at the same time as Chinese officials are weighing further relaxation of foreign investment rules for insurers. Speculation has been mounting since Chinese premier Li Keqiang spoke at the Boao forum in Hainan on March 27, when he said: "We are quickening the full opening of market access for foreign investors in banking, securities and insurance sectors."
Together, the two decisions will provide foreign insurers with greater access to Chinese assets and liabilities, at the same time as helping both the bond and insurance markets to mature. It only remains to be seen if this will translate into profits.