Prudential seals US$753m TMB bancassurance deal
March 19 2020 by Yvonne Lau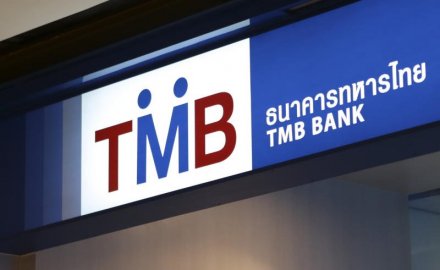 Prudential Thailand has signed a 15-year bancassurance deal with Thailand's TMB Bank, which will be transferred through a Bt24.5 billion (US$753 million) arrangement from existing partner FWD Group.
For Prudential Thailand, which has 1.6 million customers already, the deal gives access to TMB's consumer base of nine million and a stronger footprint in the country's growing life market. It is also an extension of the company's partnership with Thanachart Bank, which recently signed a huge US$4.6 billion merger with TMB.
Eastspring Investments, Prudential's Asian asset management arm, acquired a 65% stake in TMB Asset Management – Thailand's fifth-largest fund house at the time – in autumn 2018.
Last November, InsuranceAsia News (IAN) reported that TMB Bank was reviewing its bancassurance partnerships – including its contract with FWD. In 2017, the Thai bank and Hong Kong insurer had renewed their partnership for a 15-year term – for an estimated US$500 million.
Hong Kong's FWD has been on an Asian expansion spree for the past few years, and the group is growing its presence in Thailand. Most recently, FWD acquired Thai general insurer Siam City in December – giving them a more diversified portfolio in the country, where they have already established themselves as a top-five insurer.
A statement from FWD said: "During the transition, FWD will continue to offer its products and services to TMB customers. FWD will continue to honour the obligations under – and to service customers who have bought – any FWD insurance policies through TMB for the remainder of their policy terms."
The transition is set to begin from April 1 for a duration of nine months. The remaining term of the bancassurance contract will be wholly transferred from FWD to Prudential Thailand on December 31.
Prudential in recent years has refocused its strategy to prioritise its Asia portfolio. Prudential's chief executive Mike Wells noted earlier this month: "In Asia, we are focused on growth opportunities. We are building the long-term value of our fast-growing franchise by deepening our strong relationships with existing customers and by acquiring new customer relationships."
The operating profit from Prudential's Asia business grew 14% to US$2.99 billion in FY 2019, with Hong Kong's contribution up by 24% to US$734 million.
Nic Nicandrou, chief executive of Prudential Asia, commented: "This partnership combines TMB's unrivalled local market knowledge and reach with Prudential's significant expertise in life, health and savings solutions."