Protecting digital assets
May 3 2019 by Nick Ferguson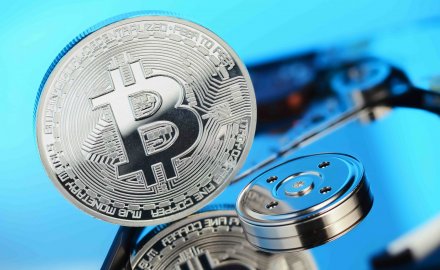 Institutional investors in Asia are increasingly interested in digital assets such as bitcoin and other cryptocurrencies, but many have been wary of getting involved due to fears of hacking and the lack of secure third-party custody services.
Such worries are well founded. Crypto exchanges around the world continue to be affected by hacks, including an attack last September that saw US$60 million of bitcoin, bitcoin cash and monacoin stolen from Japanese exchange Zaif, despite official oversight of the industry in Japan by the country's financial services regulator.
Zaif announced in April that it would fully compensate everyone whose coins were stolen after the company was taken over by Fisco Digital Asset Group, but institutions are understandably reluctant to place much trust in an asset class that is so vulnerable to theft.
Insurance is helping to overcome that obstacle. BC Group, a Hong Kong-listed company and owner of ANXONE and OSL, introduced Asia's first insured custody service for digital assets in April, paving the way for professional traders and institutions to store digital assets safely.
The offering includes crime insurance protection, delivered through Aon and placed with a panel of London-based insurers, and covers loss, damage, destruction or theft of digital assets from online of offline storage.
"BC Group's custody service removes one of the key barriers that has to date prevented professional traders and institutions from adding digital assets to their portfolios," said Hugh Madden, chief technology officer of BC Group. "These traders can only transact on exchanges that align with strict regulatory and fiduciary guidelines and meet high compliance and security standards. Insured custody is a vital component in meeting these standards."
The policy means that institutional investors trading with OSL, a digital asset brokerage, can access deep liquidity for large block trades with the option of insured safe-keeping of their digital assets.
Blockchain, the underlying technology that supports bitcoin, has drawn plenty of attention in the financial industry as a secure digital ledger, particularly in the insurance sector, but the merit of cryptocurrencies as an investable asset class in their own right is often dismissed — and so too is the insurance opportunity.
Such views are rapidly becoming outdated. Research released just this week by Fidelity in the US shows that 22% of institutional investors already have some exposure to digital assets and 40% are open to future investments in digital assets over the next five years.
"We've seen a maturation of interest in digital assets from early adopters, like crypto hedge funds, to traditional institutional investors like family offices and endowments," according to Tom Jessop, president of Fidelity Digital Assets. "More institutional investors are engaging with digital assets, either directly or through service providers, as the potential impact of blockchain technology on financial markets — new and old — becomes more readily apparent."
Some specialty insurers are clearly awake to this opportunity and are willing to take on such risks, as BC Group has demonstrated with its insured custody service.
"We quickly identified that we needed crime insurance coverage as the relevant protection against the biggest threats to digital asset protection," said Madden. "After that, it was a matter of showcasing our robust processes, uniquely designed physical protection, proprietary software and hardware solution which, all together, make up our world-class custody offering."
Strict security protocols are needed to convince underwriters to provide cover. The company's newest vault incorporates military-grade technology that provides shielding against electromagnetic interference and emission-based threats. Last month, the technology was certified to exceed a military standard that ensures all communications from 0KHz through to 20Ghz are blocked (or shielded) and provides an estimated 15 years of future proofing.
Madden says that the company expects demand from ultra-high-net-worth clients, alternative asset fund managers and sovereign wealth funds who may be required to have a third-party custodian. He adds that insurance capacity is available to potentially cover 100% of BC Group's wallet exposure.
Some crypto players in the US already boast varying levels of insurance for the digital assets they hold, including Salt, an online lending platform; BitGo, a blockchain security company; and Gemini Trust, a digital asset exchange launched by the Winklevoss twins. But the availability of insured custody in Asia is a first for the market and demonstrates the growing demand for institutional solutions.
There are more than US$100 billion of cryptocurrencies in circulation, with much of the trading centred in Asia. As the market becomes more institutional and security standards are established, the opportunity for insurers will only grow.