Pricing, M&A and modeling: Rendez-Vous 2019 recap
September 16 2019 by Andrew Tjaardstra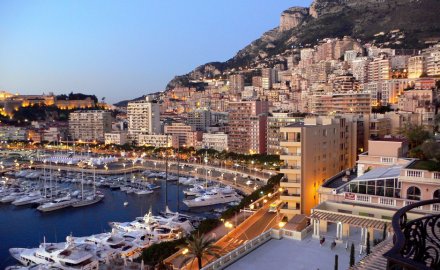 The annual Rendez-Vous came at a time of change for the market. Lloyd's is grappling with major culture and profitable issues, many reinsurers are coming to terms with two enormous loss years linked to climate change and also pricing that has been hampered by an influx of alternative capital.
The rise of digital applications is an area where the market is gradually starting to improve; the ability to empower underwriters, brokers, actuaries and claims professionals with greater knowledge at their finger-tips through computer power is improving.
Risk modeling firm RMS for example unveiled their latest modeling techniques as they move to high-definition; the firm has been amassing a large amount of data in a so-called data lake.
Neil Isford, executive vice president, sales and client development, at RMS told InsuranceAsia News at the Rendez-Vous: "We have been expanding our Asia models to include South East Asian earthquakes and typhoon models for Japan."
The firm is unveiling a suite of products, such as Risk Intelligence, for insurers and reinsurers which will allow firms to access risk factors such as flooding, wildfires and earthquake zones, with the potential to map almost any commercial or residential property globally.
Using both internal and third-party data, micro-services and applications RMS is planning to use the cloud and digital services to work with its customers.
As the climate changes, real time modeling will become more important – there were a host of predictions for the impact of Hurricane Dorian during the event as it tracked its unpredictable course to the US; meanwhile there are plenty of lessons to be learned from the loss creep from last year's Typhoon Jebi – for example many underestimated the cost of builders in the lead up to this year's Rugby World Cup which starts later this month in Japan.
Speaking at the conference, Denis Kessler, chief executive of Scor warned about the direct impacts of climate change for insurers and reinsurers.
He said: "We have to find a solution for the current [amount of] emissions. Unless we can, it is going to cause significant issues for the industry. It will affect both investment and liabilities. There are physical risks such as property and infrastructure; transition risks such as a low carbon economy; and liability risks such as litigation actions – D&O, PI and third party environmental."
 Asia growing
The conference attracts many key players from the Asian market which is becoming more important as insurers grow with the respective economies in the region.
Tony Gallagher, chief executive – Asia Pacific, at Guy Carpenter, told InsuranceAsia News at the broker's meeting area in the Metropole at the Rendez-Vous: "We are expecting plenty of M&A activity in Asia for the foreseeable and opportunities to grow with our clients who are acquiring."
He added: "The Rendez-Vous is a great opportunity to meet the key global players in the market and we can meet them all in the space of a few days."
Gallagher had joined many other senior players from Asia, including the likes of Peak Re's chief executive Franz Josef Hahn, John Chen, Swiss Re's managing director for China and James Beedle, chief executive Asia at PartnerRe.
Beedle told InsuranceAsia News it is important to be 'on the ground' to meet the market at one of the few global reinsurance gatherings. He said: "In addition to reconnecting with clients individually, conferences such as the Rendez-Vous help us understand the themes that will be driving the market in the next 12 to 18 months."
Beedle sees rate hikes as key. He specified: "In particular we think aviation, engineering and commercial and industrial property lines need to go up. In the cat area it's important we achieve long-term sustainable pricing which is adequate for the exposure we run particularly following the string of large losses we have witnessed."
Next stop for Asia's big guns will be the Singapore International Reinsurance Conference which starts on October 29; expect all of these issues and more to be on the agenda.