Portfolios under pressure
October 11 2019 by Nick Ferguson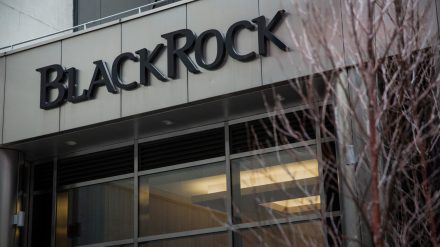 Insurers face a challenging investment environment given continued geopolitical uncertainty and renewed yield pressure. Things are so bad in Europe that Allianz chief executive Oliver Baete lost his temper last week and complained about the "politicisation" of the European Central Bank.
The situation is not much better in Asia. Insurers in the region are even more worried than their global counterparts about weak economic growth, according to a survey by BlackRock, with 46% telling the asset manager that they are concerned about the outlook compared to 37% globally, perhaps reflecting higher exposures to potentially volatile emerging-market risks.
US-China trade tensions are also contributing to the pessimism, with 54% of Asian insurers saying that they are concerned about financial market risk — more than respondents in any other region.
But it is the yield challenge in particular that drove Baete's outburst in the Financial Times, with ECB president Mario Draghi's monetary policy the focus of his ire.
"We actually created independent central banks in order to have this not happen, to have central banks not print money," he said. "[People] say Draghi is independent. No he isn't."
Baete's dislike of the eurozone's negative interest rates is understandable, but his criticism is wrong. Controlling the supply of money is pretty much the only tool that independent central banks have to achieve their mandate of stable prices. And consider the facts: the ECB's inflation target is about 2% and the current estimate for September is just 0.9%. If anything, Draghi is not doing enough.
This is by no means just a European problem. Short-term rates in Japan are -0.1% and even 20-year government bonds are close to 0%, which has driven insurance portfolio managers to seek out higher-yielding US dollar assets.
"These have increasingly shifted to longer duration and (marginally) lower credit quality, with market dynamics paralleling those of euro investors," says BlackRock in its report. "Japanese investors appear particularly concerned about the credit cycle, focusing on higher quality sectors such as taxable municipals and CLOs alongside investment-grade credit."
Japanese insurance portfolios are also buying alternative assets such as infrastructure and real estate, with a growing preference for euro-denominated exposures due to the higher cost of hedging dollars.
Similar trends are also driving insurers in Taiwan and Korea to grow their share of dollar-based insurance products and deposit accounts, with the resulting dollar liabilities creating continued demand for unhedged US dollar assets.
More important than whining about central bank policy, insurers need to focus on building portfolios that are resilient enough to withstand a downturn that seems increasingly likely. BlackRock says that insurers should focus on quality over quantity, conduct bottom-up research, keep an eye on liquidity, monitor secular themes, recognise the importance of sustainability and focus on relative value.
As the economic cycle turns, a flight to quality and liquidity is inevitable and therefore timing will be an important factor. But the disruption of traditional industrial sectors by technological change also means that "quality" is a moving target, hence the important of analysing secular themes and their interaction with cyclical changes.
The point about sustainability is less obvious. BlackRock argues that management teams without clearly articulated plans to respond to evolving environmental, social and governance (ESG) realities may face reduced access to capital — and portfolio managers need to recognise this.
While Asian insurers generally lag the rest of the world when it comes to sustainable investing, there are some outliers that are leading the way. Nippon Life is a case in point. It launched a four-year ESG investment programme of ¥200 billion (US$1.8 billion) in 2017, but invested the full amount in a single year and has since raised its target to ¥700 billion. With more than ¥400 billion committed by the end of last year, it has so far invested in wind farms in Japan, Australia and Europe, a hospital complex in Turkey, a bond supporting female empowerment in Chile and green bonds backing smart energy.
"As an institutional investor, we will continue to contribute to the realisation of a sustainable society by continuing to financially support climate change and the achievement of the various goals listed in the SDGs [sustainable development goals]," according to Nippon Life's chief investment officer Kazuhide Toda.
These types of efforts are probably a more useful focus for insurance executives than complaining about interest rates.