Piracy increases in the Singapore Strait
July 26 2019 by InsuranceAsia News Staff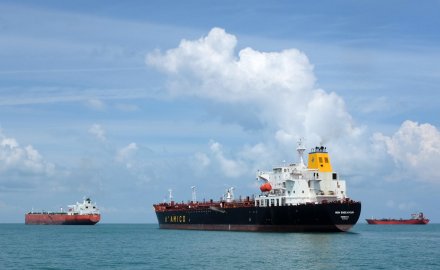 Incidences of piracy in the first half of 2019 have decreased by 32%, according to a report by the Regional Cooperation Agreement on Combating Piracy and Armed Robbery against ships in Asia.
However there has been a 60% increase in piracy on barges towed by tug boats in the Singapore Strait to eight in the first-half of 2019.
The Singapore Strait is a 105km long, 16km wide strait between the Strait of Malacca in the west and the Kraimata Strait in the east
In a sign the trend is continuing in the second half of the year, in July a South Korean ship called CK Bluebell was boarded by pirates in the Singapore Strait on a speedboat and took over US$10,000 in cash; luckily there were no serious injuries to the crew.
In total in the region there were 28 incidents of piracy and armed robbery – including three attempts – against ships in the first six months of the year. This is 32% lower than during the same period last year, when there were a total of 41 incidents – including 12 attempts.
Bangladesh and Vietnam saw no incidents in the first six months of the year while incidents in Indonesia declined from 20 in the first half of 2018 to nine today.