Ping An targets US$50bn+ Pru acquisition
August 10 2018 by Nick Ferguson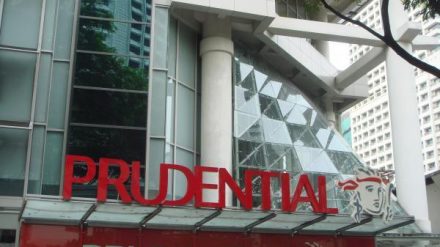 Reports this week that Ping An is rumoured to be interested in buying Prudential's Asia business came as a surprise to many, including the Pru.
The British insurer is in the middle of a process that will see it demerge its UK and European business to focus on "exciting growth potential" in Asia, and chief executive Mike Wells said in a Bloomberg Television interview on Wednesday that the company is not considering a sale. "This is a highly under-penetrated, fast-growing market," he said.
Indeed, the Pru reported first-half new business profit growth of 11% for the Asia business and operating profit growth of 14% this week, though sales were actually down.
While Ping An has apparently not approached the Pru, it is reported to have discussed the potential acquisition with the Chinese government and even met with banks to talk about financing.
It would be a huge deal. Barrie Cornes, an analyst at Panmure Gordon & Co, values the Asia business at £40 billion pounds (US$51.5 billion). At that price, it would be the biggest outbound acquisition ever by a Chinese company, comfortably eclipsing ChemChina's US$43 billion takeover of Syngenta.
Ping An can certainly afford it. The company had more than US$80 billion in cash sitting on its balance sheet at the end of the past financial year and has a market capitalisation of US$166 billion — even after its shares have lost a quarter of their value since hitting a record high in January.
Markets have responded positively to the rumours. Shares in the London-listed insurer rose almost 4% from Tuesday's closing price, while Ping An shares enjoyed a 3.5% bump on Thursday.
It is not clear how a deal would be structured or what the timeline would look like. Wells said in an earnings call this week that the demerger and listing of the European business, M&G Prudential, was continuing and would not be completed until the end of next year, due to what he described as "variables we can't control", including court approvals needed to complete the sale of £12 billion of annuity policies to Rothesay Life in March.
Some commentators have asked why Ping An should be interested in markets outside China, given the obvious huge potential — and have even questioned whether the interest reveals an underlying weakness of the Chinese market. Does Ping An lack confidence in China?
That seems unlikely. But it might be true that Ping An has limited options for its huge cash pile. It is already one of the world's biggest insurance companies and has invested significant sums in domestic tech plays such as ZhongAn and Good Doctor. Acquiring a regional footprint and the institutional knowhow of one of Asia's leading insurers is not an illogical move, and it would compare very favourably alongside some of the previous purchases made by Chinese insurers.
Indeed, the Chinese authorities' restrictions on outbound M&A might have played a role in directing Ping An's interest towards Prudential — precisely because it is not an insane target.
However, that is not to say that the deal will happen. It seems extremely unlikely given the complications involved in Prudential's demerger and the sky-high valuation that would likely be needed to secure the business. It would not be crazy strategically, but the price tag might be.