Ping An backs itself
March 15 2019 by Nick Ferguson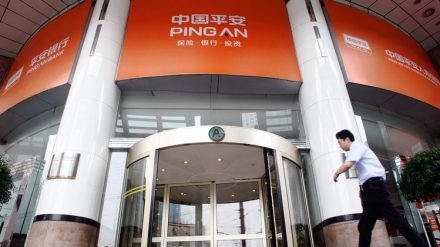 Ping An is planning to spend up to Rmb10 billion (US$1.5 billion) buying its own Shanghai-traded A-shares as part of its first ever buyback programme. The company says the move is intended to benefit shareholders — and please the government.
In response to falling Chinese stock values last year, Communist Party officials made it easier for companies to buy back their own shares at the National People's Congress in October. Ping An dutifully announced at the time that it would consider a buyback "to actively respond to the policy orientation of the PRC's government and regulatory authorities".
Needless to say, this is not a typical argument used to justify buybacks, though it does at least explain why the company is buying its A-shares but not its Hong Kong-listed shares.
More conventionally, Ping An executives also say the stock is undervalued by the market and that the group suffers from an unfair conglomerate discount. With more than US$55 billion of cash on its balance sheet, it certainly has plenty of capacity to return some capital to shareholders.
And investors have welcomed the news — not least because they had few things to cheer about during 2018. After the stock doubled in 2017 amid excitement around its ambitious transformation into a financial technology powerhouse, enthusiasm dwindled last year and the share price dropped 20%.
At the same time, the core insurance business isn't growing as fast as it was in the past. Operating profit in its life and health business rose 35% in 2018, while profit on the smaller property and casualty side fell by 8% to the lowest level since 2014. That means overall insurance profits were up 26% to Rmb83.6 billion. That is clearly a strong number, but the value of new life business rose just 7.3%, down from 33% for the previous two years and far below the 75% it booked in 2015.
Meanwhile, the fintech and health tech businesses contributed just Rmb7.75 billion in operating profits, up 42% from the previous year but still a small fraction of its total income.
"Focusing on retail customers, Ping An is committed to becoming a world-leading technology-powered retail financial services group," said Peter Ma, the company's chairman and chief executive, when announcing the results this week. "We continue to improve service efficiency and the quality of our products and channels, to enhance customer experience, and boost both retail customer value and corporate value."
The company is investing 1% of its revenue in research and development, and employs an incredible 29,000 developers. It owns 11 tech companies with a total valuation of US$70 billion.
The biggest of these is Lufax, an online wealth management and retail lending technology platform valued at around US$40 billion. It also owns Ping An Good Doctor, an online healthcare platform that completed an initial public offering in 2018 — and continues to be valued below its IPO price. OneConnect is a fintech service cloud platform and Ping An HealthKonnect is a tech-powered managed care service platform.
The company has also found some interesting applications for its tech capability in the insurance business, including the use of artificial intelligence to screen 11 million potential agents. It says that its screening model achieved an accuracy rate of 95.4% in identifying agents who would stay with the company for 13 months.
But as growth in its insurance business slows, concerns about its ability to deliver on the fintech promise may increase. Indeed, when announcing the 2018 results this week, Ma said that 2019 is a "crucial period" for the company's strategic transformation.
Buying back undervalued shares with idle cash should not be controversial, even when done to please the government, but it remains to be seen if Ping An's strategy of investing in technology can create real long-term value.