People round-up: AIA, Axis Re, Pacific Life Re, Swiss Re CorSo
June 5 2020 by Andrew Tjaardstra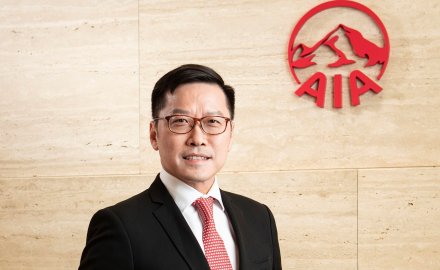 AIA: After a transition period, AIA's new chief executive, former Ping An exec Lee Yuan Siong (pictured), starts on his own at the beginning of this week. Ng Keng Hooi, AIA's former group chief executive and president retired on May 31. For more on the story see here.
Axis Re: Axis Re has hired Bobby Kwan as senior underwriter for property lines.
Starting on August 17, Kwan will work in tandem with the Asia Pacific property team to manage Axis Re's property book of business in the region. He will be based in Singapore and will report to Les Loh, Axis Re's Asia Pacific president.
Loh commented: "[Kwan] is a strong addition to the Axis Re team, bringing with him vast underwriting and management experience, a robust network and technical knowledge of the Asia Pacific region. I look forward to seeing him drive and develop our cat and property portfolios in the market."
Kwan has more than 30 years of underwriting and management experience, including a recent 10-year tenure at PartnerRe and a 20-year tenure at Axa Re/Paris Re, prior to its 2010 acquisition by PartnerRe.
Cover-More: Cover-More's chief operating officer Cara Morton has become interim chief executive at the Zurich owned Sydney-headquartered global travel MGA this week.
Morton is a former head of group operations at QBE.
The firm's chief executive Hanno Mijer has left as he prepares to return to Zurich's headquarters in Switzerland to become head of commercial insurance services – a new risk division at Zurich. Mijer has been chief executive since September 2018. For more see here.
Fidelity Life: New Zealand's Fidelity Life is searching for a new chief executive following the resignation of Nadine Tereora, who left last week after more than three years with the business.
Chief distribution officer Adrian Riminton and chief financial officer Simon Pennington are joint acting chief executives until a permanent replacement is found.
JB Boda: Vinod Krishnan has been appointed executive director, JB Boda Singapore for its reinsurance business. Krishnan will report to Prakash Rao chief executive and managing director at JB Boda Singapore.
He brings over 20 years of broking and leadership experience having worked in several senior roles in the region. He had brief stints of a year each at JLT Re and then Guy Carpenter – when Marsh bought JLT; he left at the end of March after joining JLT Re in May 2018. Prior to this, he was chief executive for Aon's Reinsurance business in Asia for over eight years. For more on the move see here.
MLC Life Insurance: There will soon be a new man at the helm of MLC Life Insurance. The company has just announced that Rodney Cook will move into the role of chief executive and managing director, effective from June 15.
Cook has an extensive background in the industry and is well known across Australia and New Zealand, particularly for his role as managing director of AMP New Zealand, a position he took in 1996.
Pacific Life Re: The reinsurer has appointed Mitsuhiro Tanaka to lead its alternative reinsurance solutions team. Tanaka will be responsible for developing Pacific Life Re's alternative reinsurance strategy across Asia.
He will work alongside Jonathan Haines, director, capital solutions. Tanaka has extensive experience in capital management with nearly 30 years of experience in the reinsurance, insurance and banking spaces with material focus on capital management in recent decades.
Tanaka commented: "Environments surrounding financial industries continue to change and create new challenges. We would like to listen to our partners and develop bespoke reinsurance solutions together based on our expertise and experience established over the years."
He will report to Andrew Gill, managing director of Pacific Life Re Asia & Australia.
Southern Cross Travel Insurance: The New Zealand travel insurer has announced a proposed restructure that would see its full-time staff reduced from 90 to 45 after already reducing its headcount from 116. The decision, overseen by chief executive Chris White, was taken in the wake of the shutdown in international travel as a result of Covid-19 containment efforts.
Swiss Re Corporate Solutions: Long-serving Swiss Re Corporate Solutions (CorSo) and Swiss Re exec Robert Hunziker has been named as Swiss Re CorSo Asia Pacific head of property and specialty.
His appointment will be effective from September 1 and Hunziker will relocate from Chicago to Singapore. He will report to Jonathan Rake, chief executive of Swiss Re CorSo Asia Pacific.
In his new role, Hunziker will lead underwriting, and drive and develop the company's APAC property and specialty portfolio and grow its product offerings in the region.
Hunziker takes over the role from Stanley Cochrane, who is moving back to Switzerland. For more see here.
Zurich: Nicole Yates has been appointed as head of accident and health Australia. Yates has re-joined Zurich Australia and is based in Melbourne.
Previously, she was at Axa XL where she led the Australian and New Zealand wholesale and retail accident and health business.