People moves: Allied World, Rare Earth Insurance Partners, Sedgwick
July 3 2020 by Andrew Tjaardstra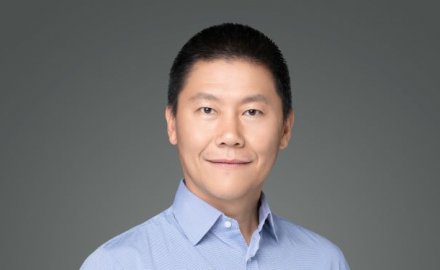 Aon: Clarence Ting, former P&C claims manager with the business management team at Swiss Re Asia, has left the reinsurer after approximately four years to join Aon.
Starting this month, he has become industries specialty claims leader for the global broker and will still be based in Singapore.
Ting, a well known member of the Singapore claims community, will work alongside John Fogg, Aon's claims leader for the Asia financial services and professions group, and will report to Peter Hulyer, Aon's head of industry specialties – Asia, commercial risk solutions.
Allied World: Singapore-based Michael Garrison, president of Allied World Asia Pacific since July 2015, has taken on the role of president of Allied World onshore construction and global markets insurance (for first party lines of business).
Garrison started the role this week on July 1 and will continue to be based in Singapore before relocating to the US in the summer of 2021.
As a result of Garrison's switch, Jota Shohtoku, Hong Kong country manager and deputy head of Asia Pacific, has been promoted to president of Allied World Asia Pacific, global markets insurance.
The role involves overseeing around 330 people across offices in Australia, Hong Kong, Malaysia and Singapore. Both appointments are subject to regulatory approvals. For more info see here.
BMS: Hong Kong-based Aon executive Sandra Lee has been appointed as specialist (re)insurance broker BMS' head of Asia operations. Lee is based in Hong Kong and will join the broker when her current contractual obligations conclude.
In her new role at BMS, Lee will help develop the group's global M&A broking business — working closely with the firm's new and growing private equity, M&A and tax teams in London.
Ping An: Ping An has appointed Yao Bo as new co-chief executive, to serve alongside Xie Yonglin and Jessica Tan.
The decision was made during Ping An's 15th meeting of the 11th board of directors, as founder Ma Mingzhe hands in his resignation as company chief executive. Ma will continue to serve as chairman of the board. For more info see here.
Rare Earth Insurance Partners: Wang Wei has taken over as chief executive of the Hong Kong-headquartered reinsurance broker this week with founder and chief executive Phil Bilney assuming the new role of executive chairman.
Wang Wei (pictured) has over 20 years' experience working in the Asia Pacific insurance market and previously worked at FP Marine (now part of Howden).
Since joining the firm in July 2019 as chief consultant, he has driven Rare Earth's China operations in Beijing and Shanghai, providing advice and guidance to clients both in China and overseas.
"I look forward to the challenges ahead and working with Rare Earth's dynamic leadership team as we build ever greater opportunity, transparency and immediacy in our industry," said Wang Wei.
Sedgwick: Malaysian loss adjuster Maphilindo International will now operate under the Sedgwick brand. Aldrin Wong will serve as in-country chief executive for Sedgwick Malaysia and he will be assisted and supported by Soo Kwong Weng and Reuben Francis as deputy chief executives. Richard Lee will serve as the non-executive chairman.
Standard Life (Asia): Following the completion of its sale, the insurer has appointed Zhenyu Liu as chairman and Olivia Liu as chief executive – both senior executives with Heng An Standard Life (HSAL); Liu, a senior exec at HSAL, will be based in Hong Kong.
In March 2017,  Standard Life Oversea Holdings, a wholly owned subsidiary of Standard Life Aberdeen, agreed a sale to SLA's Chinese joint venture insurance business HASL. The transaction was completed this week on June 30 after receiving approvals from HK's Insurance Authority and the China Banking and Insurance Regulatory Commission.
HASL is a 50:50 joint venture insurance business between SLA, headquartered in the UK, and Tianjin TEDA International Holding (Group) Mainland China, a state-owned financial services enterprise.
Suncorp: Gary Dransfield, chief executive insurance at Suncorp, is set to leave the firm on July 17 after over 10 years. Dransfield, who is also president of the Insurance Council of Australia, joined Suncorp in 2009 and has held several exec positions including head of Vero New Zealand and personal insurance. For more info see here.