Peak Re taps ILS market with Bermuda sidecar
December 10 2018 by InsuranceAsia News Staff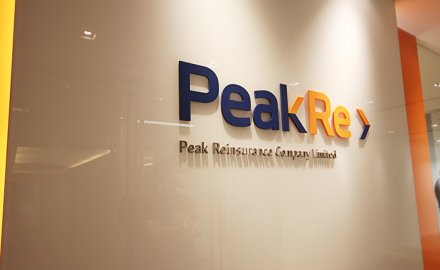 Hong Kong-headquartered Peak Re has launched Asia's first sidecar transaction via a Bermuda-domiciled special purpose insurer, Lion Rock Re, to provide collateralised retrocession for part of Peak Re's global property reinsurance risk portfolio.
The establishment of the special financial structure, known as a "reinsurance sidecar", allows investors to take on the risk and benefit from specific books of an insurance or reinsurance company. Using ILS or insurance-linked securities is another way to help spread risks in the market.
As part of the deal, Lion Rock Re has entered into an exclusive quota share agreement with Peak Re to reinsure part of Peak Re's global property reinsurance risk portfolio.
Lion Rock Re has successfully secured commitments of US$75 million, all insurance-linked securities, from a panel of third-party investors globally; the initial agreement is for one year with the potential to roll this over.
Franz Josef Hahn, chief executive of Peak Re, commented: "Peak Re is pleased to be a pioneer in launching Asia's first sidecar transaction in the reinsurance industry. It marks an important milestone in the reinsurance market of Hong Kong as well as Asia."
He continued: "The transaction is supported by a range of high-quality global investors who see the investment as a one-of-a-kind opportunity to invest alongside Peak Re and gain exposure to a unique geographically diverse property portfolio."
Lawrence Cheng, head of underwriting at Peak Re said: "We are very pleased with the positive reception from the ILS (insurance-linked securities) investors that recognised our strong track record.  We look forward to continuing to broaden our partnerships with the capital markets in the future."
The transaction is expected to close in mid-December 2018.
The Bermuda move comes despite the Hong Kong government trying to increase ILS activity in the special administrative region; however ILS regulations are not expected to be fully in place until next year. Peak Re said it would be keen to support the Hong Kong government in facilitating this.
Peak Re added sidecar transactions can be approved in Bermuda within seven days in comparison to six months in Singapore.