PBOC shows regulatory teeth to non-financial firms
August 7 2019 by Andrew Tjaardstra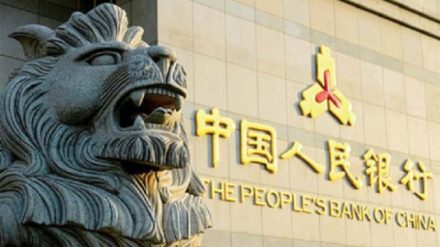 Following a tumultuous period for some super-sized Chinese financial giants, draft rules from the People's Bank of China which will set out entry thresholds for non-financial firms' holdings in financial services firms.
Ratings agency Moody's said the rule could apply to conglomerates such as Fosun and private equity firms.
The newly published regulatory requirements mean that non-financial companies which have two or more kinds of financial business – such as insurance, banking, securities brokerage, trusts, asset management and financial leasing – will have to apply for a financial holding company license within six months of the new regulation; in addition they must have more than Rmb5 billion (US$726.7 million) in registered capital.
A statement from the People's Bank of China said: "Some financial holding companies, mainly those owned or controlled by non-financial enterprises, have been expanding into the financial sector blindly, which has led to a regulatory vacuum and risk accumulation."
"Some enterprises improperly interfere with the operation of financial institutions, the use of related transactions to conceal the transmission of benefits, damage the rights and interests of financial institutions and investors."
The bank outlined: "Strengthening the management of connected transactions is an important measure for strict risk isolation. In practice, some enterprises rely on the hidden shareholding structure to transfer interests through improper related transactions, and use financial institutions as "cash machines", which seriously damages the legitimate rights and interests of financial institutions and investors."
Ratings agency Moody's has described the regulation as credit positive for China's financial system because it will improve governance on ownership of financial institutions which could be a source of contagion risk.
David Yin, vice president and senior analyst, financial institutions group, Moody's Investors Service, commented: "In recent years, China's non-financial corporations, local government related entities and individuals have actively established financial conglomerates by acquiring stakes in financial institutions."
He added: "Some financial conglomerates have pursued aggressive expansion under complicated organisational structures and with high leverage, and some have used related party transactions to benefit shareholders. These practices increase systemic risks."
The rules are currently open for comment and are set to be finalised in late August.
It will be interesting to see if the PBOC rejects any applications, and if the new rules slows down a spate of deal making in the country.