PartnerRe's James Beedle says "rates to harden" in Asia
September 24 2020 by Andrew Tjaardstra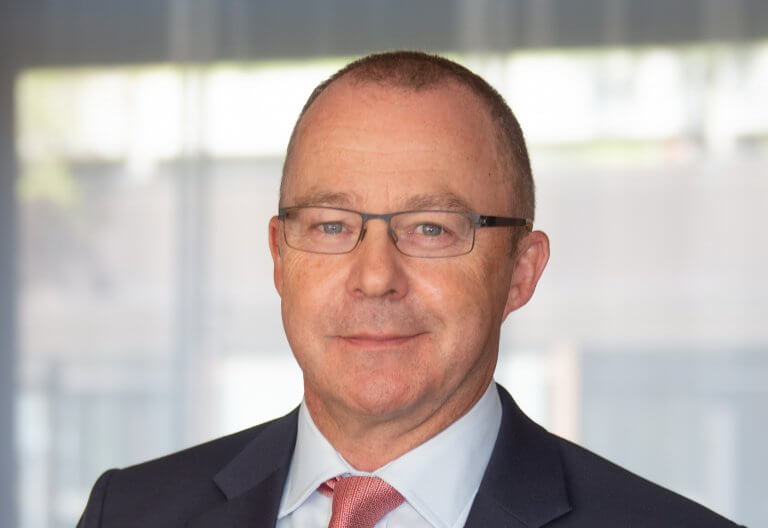 James Beedle, chief executive at PartnerRe Asia and head of P&C APAC, recently spoke with InsuranceAsia News (IAN) about upcoming renewals, work-from-home (WFH) and the firm's plans for growth.
Singapore-based Beedle reflects on how rates have needed to be corrected in the region for the last three years, and why there are now some positive signs of hardening. He's also upbeat on the way the market has reacted to the different dynamics brought about by Covid-19.
Beedle explains how PartnerRe is building its P&C and specialty portfolios in the region and how he hopes to deploy its recently formed global catastrophe unit in Asia.
IAN: How has the Asia P&C reinsurance rating environment fared so far in 2020, and what are you anticipating for the 1/1 renewals? What are the key factors influencing rates?
Beedle: The reinsurance rating environment is best described as mixed across Asia Pacific throughout 2020.
Catastrophe activity in Japan and Australia in 2019 and early 2020 led to significant rate increases in both the primary and reinsurance markets, coupled with improvements in terms where these were required. In other territories across Asia, the rating environment for the first half of the year has been more subdued, although reinsurers have been willing to reduce capacity on accounts where there is clearly insufficient margin for the risk being assumed.
As we move through to the January 2021 renewals, our expectation is that Asia will be subject to many of the same pricing dynamics as the rest of the world. There we are seeing reinsurance rates harden and correct for a number of years of soft market conditions.
The key factors driving this change are firstly and simply the industry's results, which have been poor for the past three years. Much of this is driven by catastrophe losses but equally we have seen large losses in many other classes of business at a time when premium levels were inadequate. On top of this, the industry is faced with ultra-low interest rates and the direct and indirect effects of the Covid-19 pandemic.
IAN: The year has been extremely tough to meet people, to travel and to interact 'in person.' How are your colleagues, partner brokers and clients adapting to the 'new normal'?

Beedle: I think the industry should be congratulated for the way in which it has quickly pivoted to a new way of working. Many companies across Asia were forced into a "work-from-home" situation in March — and despite that, the key April 1 and July 1 renewals were completed professionally and on time.
The combined efforts or our clients, brokers and fellow reinsurers has enabled the industry to adapt to the challenges of not being physically present in the office. This has accelerated the adoption of new technology which can only be a positive, both in the current circumstances but also as we move forward into the future. It's also forcing a re-evaluation of the traditional working model which I know many companies, ourselves included, are working through.
As we approach conference season, virtual meetings are being organised to replace the traditional physical gatherings and my expectation is that despite not being able to sit together, we will still be able to conduct effective meetings.
There are, of course, challenges which will need to be overcome if the current situation persists – particularly to do with how we source new business opportunities, forge new relationships, develop our staff and onboard new employees. Maintaining business is one thing but growing and evolving our business is more difficult without the ability to interact with our clients and brokers.
IAN: In which sectors and markets is PartnerRe trying to grow its business in Asia over the next 18 months. How will you do this?
Beedle: Our strategy and objectives remain unchanged. As a reinsurer we want to continue to grow our relationships with our existing clients and develop new relationships where there is mutual interest to do so. We maintain a broad product offering across our P&C and specialty line portfolios throughout the region which we will continue to service from our principal offices in Singapore and Hong Kong.
The collaboration across our entire non-life portfolio is something our partners value in conjunction with our willingness to both quote and provide lead terms.
We will continue to approach each client individually, looking closely at individual objectives, historical performance and the breadth of our relationship. Earlier this year we formed a global catastrophe unit and we will be working very closely with our colleagues in Zurich and Bermuda, with an expectation that we will be willing to grow our cat deployment selectively in the region. This is always subject, of course, to returns being adequate for the exposure we accept onto our balance sheet.
We remain committed to long-term relationships, with a focus on being compensated appropriately for the exposure we accept. So in that sense, we continue to look for growth in a market which we think will present a number of interesting opportunities over the next 18 to 24 months.
Partner Content
Digital transformation is at the heart of bridging protection gap and removing bottlenecks for farm cover in China and India.

Underwriter Victoria Soo and Senior Risk Analyst Daryl Soh on how credit insurance helps finance infrastructure projects and other ESG investments.