PartnerRe's Beedle urges rate correction, eyes growth
September 11 2019 by Andrew Tjaardstra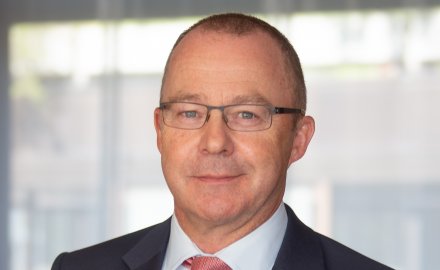 A combination of increased capital and more severe nat cats have made it more important for reinsurers to reassert their ability to drive up rates.
James Beedle, chief executive PartnerRe Asia, told InsuranceAsia News at the Rendez-Vous: "Rates need to correct after two significant nat cat years and an influx of alternative capital such as ILS. In certain lines we need several rate corrections to achieve rate adequacy and Lloyd's is the most visible example of this occurring."
He specified: "In particular we think aviation, engineering and commercial and industrial property lines need to go up. In the cat area it's important we achieve long-term sustainable pricing which is adequate for the exposure we run particularly following the string of large losses we have witnessed."
In 2018 11% of PartnerRe's US$6.3 billion gross written premiums were written across Asia Pacific – where it has a particularly strong presence in Australia, Japan and New Zealand. The reinsurer has 65 people based in Singapore and Hong Kong with a full suite of technical expertise such as cat modelers.
Beedle (pictured) commented: "Many insurers in Asia are family-owned and have different needs to public companies. They are more focused on longer term growth and partnerships and we feel that being a private company ourselves helps us tap into this opportunity."
He added: "Insurers are increasingly looking for five to six core reinsurer partnerships and we are looking to be one of those with a tripartite relationship with brokers, cedants and ourselves. We see opportunities in agriculture, engineering – especially as Asia is seeing a large construction boom – and bond / credit surety. We are also active in the cyber space where there is a huge protection gap."
Along with many other senior players from Asia, Beedle has traveled to Monaco as he feels it is important to be 'on the ground' to meet the market at one of the few global reinsurance gatherings. He says: "In addition to reconnecting with clients individually, conferences such as the Rendez-Vous help us understand the themes that will be driving the market in the next 12 to 18 months."
As reinsurers in Asia prepare for the next renewals at the end of the year, and the upcoming Singapore International Reinsurance Conference, there is plenty to discuss and pricing will be near the top of the agenda for many.