Parametric potential
March 1 2019 by Nick Ferguson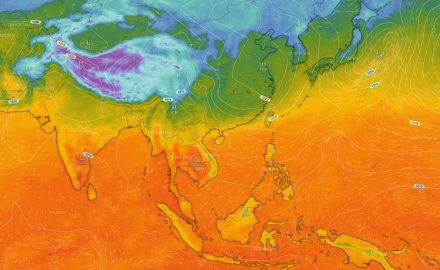 Climate change is causing weather events that are more frequent and more severe. But the losses caused by such natural disasters are not always easy to cover using conventional insurance, particularly when the financial toll is measured in lost revenue rather than physical damage.
As a result, more companies are starting to pay attention to the importance and role that parametric insurance solutions could play in making their businesses more resilient, according to Andre Martin (pictured), head of innovative risk solutions for Asia Pacific at Swiss Re Corporate Solutions. We asked him about the potential of parametric solutions in Asia.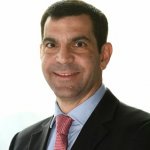 What types of risks are parametric solutions primarily suited to?
In general terms, parametric or index-based solutions are not designed to replace but to complement traditional insurance programmes, usually to fill current protection gaps or exclusions.
Because of their fundamental nature, index-based solutions are an ideal instrument to provide cover for pure financial losses that impact businesses without causing physical damage to their asset, for example in the case of loss of attraction due to a typhoon approaching, or where the insured has no control over the underlying assets, for example in the case of a supply chain disruption due to floods at an insured's third-party premises.
How much parametric business is actually being written?
While reliable statistics are not available, we have been seeing a significant increase in interest over the past few years. With the fundamental shift in the corporate landscape from asset-heavy industries to companies relying more on intangible assets in their business models, parametric insurance has become a very efficient tool to protect their revenues.
Who is the typical buyer of such solutions?
For parametric nat cat insurance, governments and local councils have historically been the most active buyers, where the main attraction is the quick access to liquidity for emergency relief actions. But the corporate world is certainly catching up and we see parametric increasingly being used to cover black swan events or exposures previously deemed to be uninsurable like transmission and distribution lines. Further, parametric covers can be used to address situation such as wide area damage in the case of nat cat or loss of attraction in the hospitality sector. It can also be used as a tool to address contingent business interruption and non-physical damage business interruption [NDBI] scenarios.
While nat cat events — and weather in general — that usually impact the financial performance of businesses are a very common trigger for parametric insurance solutions, there are dozens of applications using other triggers and indices. Any index that describes a fortuitous event and where historical data is available can theoretically serve as a trigger.
As nat cats occur with more frequency and intensity in the region, from earthquakes to typhoons and cyclones, some industries that we see could benefit significantly from parametric solutions include those that have significant outdoor exposure such as hospitality and entertainment, retail and real estate, construction and transportation.
Besides the more common weather triggers such as temperature, wind speed or precipitation, we have structured covers involving a range of other, non-weather related triggers like regulatory shutdown, footfall or occupancy rates, power plant outage or commodity prices.
How do you reduce basis risk?
Simply put, basis risk is the difference between an insured's actual financial loss and the insurance recovery. While basis risk usually gets associated with parametric insurance, it actually exists within all insurance structures. In traditional indemnity insurance, basis risk takes the form of deductibles, sub limits or policy exclusions. In parametric solutions, basis risk is a function of correlation between the chosen index and the actual financial impact caused by the event.
Basis risk is an inherent element of parametric or index-based solutions. It is the art of structuring to reduce and minimise this mismatch and ensure that the payout corresponds as closely as possible to the loss sustained. This is usually achieved with refining the index and optimising the payout structure. In addition, recent advances in data collection and data analytics have also allowed us to structure more tailored solutions, reducing basis risk. So, a lot can be done to reduce basis risk, but it can never be completely eliminated.
Data is obviously important for parametric models — are there enough good sources in emerging Asia?
Parametric insurance relies on data reported from independent third parties. Today, tremendous advancements in technology have resulted in the availability of reliable high-density networks, which are tirelessly monitoring our planet 24/7. More data than ever is being collected to inform research and emergency planning. With the use of sensor technology, data is even helping clients to mitigate risks before a loss occurs. At the same time, the data from these networks can be used to structure and model new and more efficient risk transfer solutions, thereby reducing the basis risk. One example for this is the use of ground-shaking intensities instead of magnitude as the index for earthquake covers.
What is the potential for the parametric market?
We are very optimistic about the potential of parametric insurance, which is becoming increasingly accepted and bought by governments and corporates.
For governments we would expect that nat cat will still dominate the applications. In the corporate world the continuing shift from physical to intangible assets will certainly accelerate the adoption of index-based solutions to fill gaps left by traditional insurance, which relies heavily on physical damage as trigger. As such, requests for NDBI solutions are definitely on the rise across industries — ranging from supply chain disruption due to low river levels to regulatory shutdown of operations.
With Mother Nature becoming increasingly unpredictable, awareness and media attention around the increasing risks relating to climate change are at an all-time high. On the other hand, we continue to see significant insurance protection gaps, hovering around 50% globally and reaching 70-80% in Asia. Parametric insurance offers an efficient way of reducing this gap.