Investment returns at reinsurers hit by Covid-19
May 11 2020 by Andrew Tjaardstra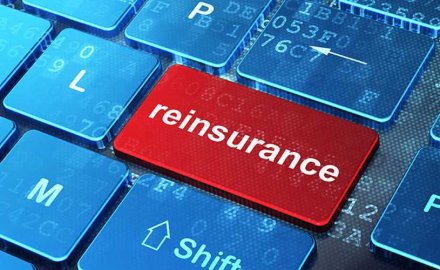 Reinsurers are suffering from a triple whammy of reduced underwriting profitability, poor investment returns and weak consumer sentiment.
PartnerRe is the latest player to post a Q1 2020 loss as it experienced a net investment loss of US$503 million. Compared with US$497 million profit in Q1 2019, the reinsurance giant – currently being sold to Covéa for US$9 billion – made a Q1 2020 loss of US$433 million.
The reinsurer was particularly hit in its specialty division which contributed to its non-life business recording an underwriting loss of US$46 million.
PartnerRe's president and chief executive Emmanuel Clarke, commented: "The Covid-19 pandemic is a test for our industry and a reminder of the potential severity of systemic events, and the value of strong reinsurance partnerships."
He added: "With the strength of our balance sheet and our high quality investment portfolio, we have the resilience to weather this pandemic and changed economic cycle, and we are well-positioned for the hardening of reinsurance pricing."
Ratings agencies are taking notice of the Covid-19 impact on reinsurers.
The outlook for Scor has been changed to negative from stable by Moody's but the financial strength rating remained at Aa3. Moody's noted the potential impact on the reinsurer's credit profile.
Swiss Re's outlook was also turned to negative from stable by S&P Global Ratings but affirmed its AA- issuer credit and financial strength. The reinsurer posted a US$225 million loss in the first quarter including an underwriting and investment loss.
The majority of global reinsurance giants are luckily well diversified – across life and health and P&C and also geographically.
However, the outlook for 2020 is far from certain as governments across the world struggle to contain Covid-19. The longer the uncertainty – the more likely reinsurers will struggle to contain underwriting losses and boost investment returns.