China unveils Greater Bay Area plans
February 19 2019 by Andrew Tjaardstra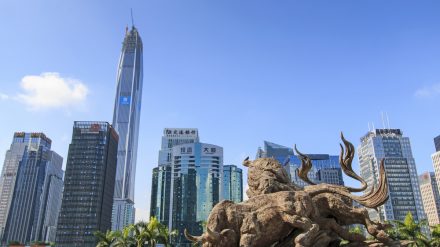 China has unveiled a development plan for the Greater Bay Area that promises closer integration of insurance and reinsurance sectors in Hong Kong, Macau and the Chinese province of Guangdong, which includes the cities of Guangzhou and Shenzhen.
Initiatives in the Outline Development Plan include promoting cross-border renminbi reinsurance business; supporting joint development by insurance institutions of "innovative and cross-boundary motor vehicle and medical insurance products, exploring the development of a trading platform for international marine insurance"; and providing facilitation services including underwriting, investigation and claims for cross-boundary policyholders.
"I believe the initiatives proposed in the Outline Development Plan will deepen the cooperation among insurance sectors in Guangdong, Hong Kong and Macau, better coordinate the movement of people, goods and capital in the region, and promote closer regional economic collaboration," said Moses Cheng, chairman of Hong Kong's Insurance Authority.
"Hong Kong's insurance products would be highly competitive in the markets of the Greater Bay Area. Leveraging the advantages of Hong Kong's insurance industry will not only help further the development of the Guangdong-Hong Kong-Macau Greater Bay Area, but also open new horizons and gain new momentum for the sustainable development of the industry, bolstering Hong Kong's role as a risk management centre."
He added: "The plan also suggests progressive promotion of cross-boundary transactions of financial products including insurance products within the Greater Bay Area in accordance with relevant laws and regulations, and provision of support to eligible Hong Kong insurance institutions in setting up operations in designated areas in the Greater Bay Area."
The regulator said it will remain in close communication with the Chinese authorities and the local market to facilitate the implementation of initiatives.
Under the plans, Hong Kong will play an important role as a centre for Asia-Pacific dispute resolution, Macau is to become a world centre in tourism and Shenzhen will become a "special economic zone".
The area has been aligning after a series of infrastructure openings including a new high speed rail link from Hong Kong to China and a bridge connecting Hong Kong, Macau and Zhuhai.