AIA bets big on red with China Post Life stake
June 30 2021 by Raymond Barrett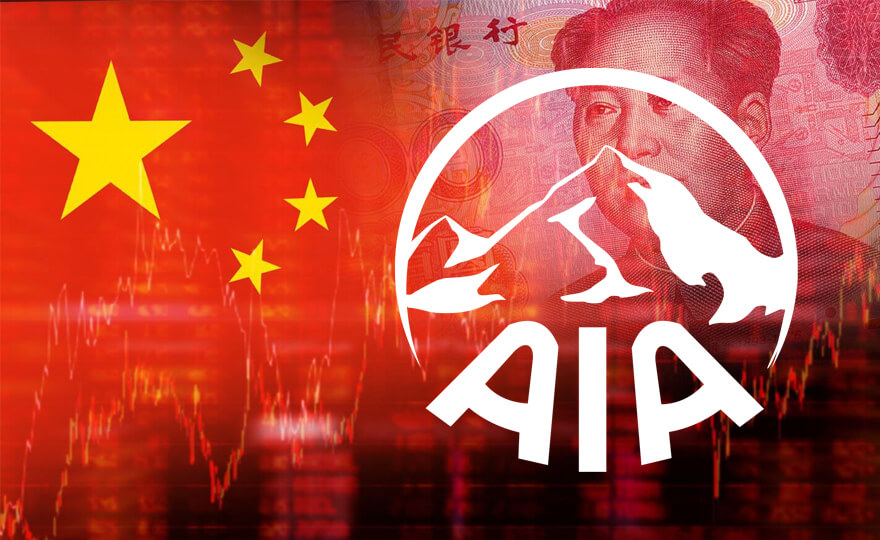 The news that AIA has forked out nearly US$2 billion for a 24.99% stake in China Post Life Insurance tells us a lot about the financial and political headwinds blowing through both Asia's insurance industry and the wider economy right now.
On a macro level, this strategic decision is a strong indicator that the existing US sanctions on China and Hong Kong imposed in the wake of a recent national security crackdown are unlikely to go away any time soon. As a Hong Kong-headquartered company operating in a highly regulated industry, AIA's decision to commit US$1.86 billion to China makes sense from a both an economic and a risk management perspective. It is an insurer, after all.
First, there is a numbers game at play. China Post Life, a subsidiary of China Post Group, has access to around 40,000 financial outlets and 600 million retail customers through a distribution partnership with Postal Savings Bank of China. China's life insurance space is expected to grow significantly in the coming years as tens of millions of people join a middle class that has a strong appetite for the long-term market.
In a press release announcing the move, Lee Yuan Siong, AIA's Group chief executive and president, highlighted the sheer size of the opportunity presented by the deal. "The Chinese insurance market is already the second-largest in the world with immense long-term growth opportunities given the protection gap of more than US$40 trillion," he said.
Then there is the risk element. If the US seeks to up its existing economic sanctions on Hong Kong, it could pressurise historical regional allays like Japan, Indonesia, Philippines and Thailand to exert heightened regulatory scrutiny on any entity linked to the Special Administrative Region.
But as Homer's ghost would no doubt say, local disputes generate the most epic tales. Ultimately, it is the ongoing absence of mainland visitors to Hong Kong that has perhaps forced AIA's hand to accelerate any plans it may have had about expanding in to China.
Hong Kong's life players have been highly dependent on visitors from the mainland as they look to diversify out of renminbi. But a combination of protests, social unrest and Covid-19 border restrictions and quarantines have together combined to dry up this potential source of revenue. Recent figures from the Hong Kong Insurance Authority showed that new business from mainland visitors shrank 98.1% to HK$100 million (USS$12.9 million) in Q1 2021 from HK$5.4 billion in the corresponding quarter last year.
AIA has been pursuing its own organic expansion and recently announced plans to set up shop in Hubei province — whose capital Wuhan was ground zero for the Covid-19 pandemic. This follows on from the life player becoming China's only wholly foreign owned life insurer in June last year. Permission to open a Sichuan branch was received last November while it also has hubs in Shanghai, Beijing, Guangdong, Shenzhen, Jiangsu and Tianjin.
But as all dealmakers know, M&A is a much faster way to get from A-Z.
Partner Content
Pre-catastrophe agreements among (re)insurers and loss adjusters are crucial to dealing with claims.

Tropical cyclones have always been a significant peril in Asia and a major focus for risk assessment in the region.