Olympics cover under spotlight after postponement
March 25 2020 by Andrew Tjaardstra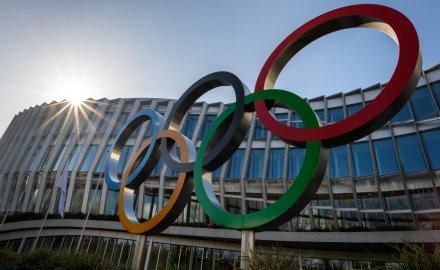 The Japanese government, led by prime minister Shinzo Abe, and the International Olympic Committee, led by president Thomas Bach, have jointly decided to postpone the Olympics from this summer as a result of the Covid-19 pandemic.
After four years of intense preparations, this year's Olympics, and most likely the Paralympics, will now be held after the end of this year but at the latest during the summer of 2021. The decision comes after several countries, including Canada, announced that they would no longer participate in the games as a result of the Covid-19 outbreak.
The International Olympic Committee usually has a policy cover for the event of around US$800 million.
It is understood both Munich Re and Swiss Re have large exposures to the event running into the hundreds of millions of dollars but it remains to be seen what happens in terms of payouts in the event of a postponement as a result of a pandemic.
The economic losses for the 2020 Tokyo Games are likely to run into the tens of billions of dollars, with the postponement of the Olympics alone estimated to cost the Japanese economy 0.8 percentage points of GDP, according to Nomura. This figure is before calculating the cost to overseas broadcasters and their advertisers, not to mention Japan's estimated US$13 billion investment in infrastructure – which will now need to be maintained for up to another 12 months.
The decisions will also have large knock-on effects for other major events that have long been scheduled for 2021.
Meanwhile, European football's governing body UEFA has decided to postpone Euro 2020, which is due to take place across 12 countries during June and July, until summer 2021; confusingly it will keep the same name as Euro 2020.
There have been wide implications for sporting events across the world with cancellations occurring on a daily basis. Organisers are certainly in a difficult position. Increasingly, they are likely to come under intense pressure to cancel large events, especially when cases are suspected among staff or participants, but many governments are still not backing such decisions.
MORE FROM: Business Interruption