Nova appoints Charles Wong as Macau branch manager
September 30 2019 by Andrew Tjaardstra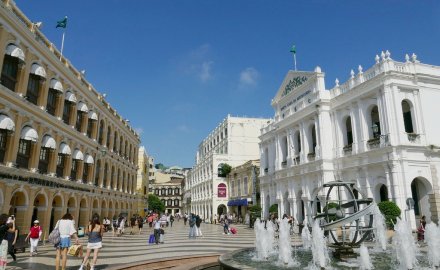 Charles Wong has joined Nova Insurance from Aon Macau as the broker's Macau branch manager; he started the role earlier this month on September 20.
He will replace Davy Ian who is leaving the broker on October 1 "to pursue other opportunities".
The appointment was overseen by Hong Kong based Patrick Chan, director and general manager of Nova, with Wong reporting to Chan.
Chan is also the deputy chairman of the Hong Kong Confederation of Insurance Brokers which has recently handed over broking regulatory duties to the Hong Kong Insurance Authority.
Commercial lines broker Nova is one of the largest independent commercial brokers in Hong Kong, has offices in China in Beijing, Guangzhou and Shanghai, and is also a member of the international broking group Brokerslink which has an extensive network of independent brokers across the world.
For a video interview on broking opportunities in Hong Kong with Patrick Chan see here.