Next Jebi scale wind loss likely 20 years away: PartnerRe
February 17 2020 by Andrew Tjaardstra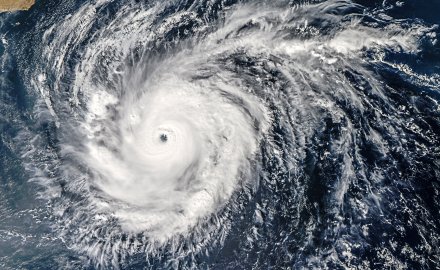 A study by PartnerRe and the National Center for Atmospheric Research, which focused on Japan wind events, has suggested that the return period of a Jebi-sized market loss is approximately 20 to 25 years away.
However, this is not certain, as while severe wind losses in Japan have occurred with a multiple-decade hiatus, the study notes they can also occur in short succession, including when Typhoon Nancy struck in 1961 which was swiftly after Typhoon Vera in 1959.
Typhoon Jebi made landfall in Japan on September 4 2018, as a category 3 storm bringing severe winds to the highly exposed Kansai region around Osaka.
The estimated insured loss of the wind event currently stands at US$13 billion to US$14 billion.
The analysis identified five other historical storms, since 1920, which caused comparably severe wind speeds in high exposure areas in Japan to Typhoon Jebi. The storms were called: Typhoon Muroto in 1934, Typhoon Jane in 1950, Typhoon Vera in 1959, Typhoon Nancy in 1961 and Typhoon Mireille in 1991.
Given its current exposure, Typhoon Jebi's modelled loss ranks fourth out of the six. Typhoon Jebi is exceeded by Typhoon Vera, Typhoon Nancy and Typhoon Muroto.
Although this analysis focused on typhoon wind events, the contribution of typhoon-triggered flood is also significant. For example Typhoon Muroto, Typhoon Vera and Typhoon Nancy were also associated with a damaging storm surge component that would further increase their present-day loss potential.
The re market is trying to improve Japan nat cat models as the whole market has taken large hits in recent years placing pressure on profitability and pricing.
James Beedle, chief executive PartnerRe Asia, commented: "We invest substantial resources in our catastrophe research team at PartnerRe and our work in conjunction with NCAR is an important development in our view of risk for Japan Typhoon."
He continued: "We hope that by sharing the best available science, we can add to the overall understanding of this particular peril across the industry."
MORE FROM: Modelling
Insurance has a limited role in fighting the next deadly outbreak argues RMS.

RDOS has a 15 strong steering committee of insurers and reinsurers.