Tower falls to consecutive full-year loss
November 29 2018 by InsuranceAsia News Staff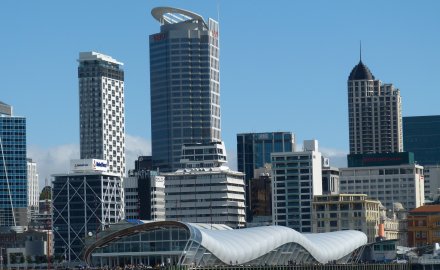 Auckland-headquartered Tower Insurance has reported a full-year loss of NZ$6.7 million (US$4.55 million) for the 12 months ending September 30. This represents a NZ$1.3 million improvement over the NZ$8 million prior year loss. Meanwhile premiums grew 12%.
During the year the firm took a NZ$16.2 million after tax hit when a legacy dispute with Peak Re was resolved, while the impacts of severe weather and short-term claims challenges have helped result in the loss. A minor adjustment to the 2011 Canterbury earthquake provisions resulted in a NZ$3.6 million after-tax impact.
Tower's underlying earnings fell 24% to NZ$13.6 million as cyclones in the Pacific and storms in New Zealand added a NZ$11 million bill on to large claims costs.
Tower's chief executive Richard Harding said: "The strong growth we've achieved, especially through our digital channels, is testament to the work we've done to make insurance simpler and easier, and I'm pleased customers are noticing and choosing to insure with us."
He added: "While it offsets our growth, the resolution of the Peak Re dispute is a positive step forward, and the short-term challenges we've seen in claims have been addressed through pricing and underwriting responses.
"We are now building on this positive momentum and expect to see strong growth continue over the coming year as we keep transforming our business.
"Combined with the successful delivery of our new IT platform in the coming year, we are well placed to continue challenging the market and offering customers a genuinely different option when it comes to insurance."
Tower will not pay a dividend this year but is expecting underlying earnings to increase to NZ$22 million in the current financial year.