Motor claims in New Zealand drop by 90%
April 21 2020 by Yvonne Lau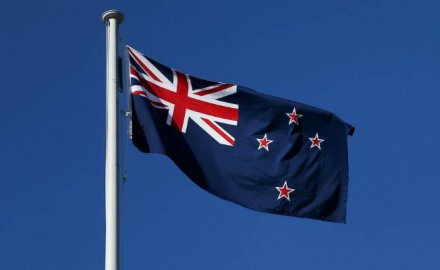 The Covid-19 outbreak has led to fewer vehicles on the road – resulting in motor vehicle claims dropping by by up to 90% at an estimated value of NZ$100 million (US$60.6 million), according to the Insurance Council of New Zealand (ICNZ).
In response to this unexpected development, national insurers have announced various measures to support customers.
AA Insurance was the first national insurer to do so. On April 16, the firm confirmed a "drop in the level of car insurance claims made during March and April… [which is] likely to have a favourable impact on AA Insurance's results," says an official statement.
The insurer subsequently set up a NZ$2 million (US$1.2 million) hardship fund to support customers in need of financial support in coping with premium payments, and expects to pause premium increases across personal car, home and contents products. The company will also review potential premium reductions for motor policyholders.
Chris Curtin, chief executive of AA Insurance, said: "We don't intend to take advantage of [the situation] at the expense of our customers."
Meanwhile, Tower New Zealand (Tower) has similarly pledged that the company will not profit from the virus outbreak and announced they will refund premiums to car insurance customers by the end of May this year.
Richard Harding, Tower's chief executive, commented: "We know that people are driving less and this is resulting in lower claims, so any savings we make will be passed back to our customers." He added that the firm has a specialist team and varied options to "support customers and to help reduce any financial pressure."
Tim Grafton, chief executive of ICNZ however, reminded that P&C insurers in New Zealand continue to face business risks despite saving on car premium payouts.
He noted: "While motor collision claims are certainly down, vehicles are still subject to risks even when parked such as theft, vandalism and even severe weather like the Timaru hailstorm which damaged thousands of vehicles late last year, causing tens of millions of dollars of damage."
Grafton added that home insurance risks will correspondingly rise with people at home, particularly property damage risks.
The commitment to policyholders have also been implemented a time when insurers' income "has been heavily hit by the collapse in equities, record low interest rates, little new business and looming business closures. This is matched with the higher levels of solvency we must maintain above any other business to meet regulatory and policyholder obligations," said Grafton.
Earlier this month, a raft of regulatory extensions were announced for New Zealand insurers in order to minimise their financial strain during the Covid-19 outbreak.