New era for Allianz in Thailand
May 2 2019 by Andrew Tjaardstra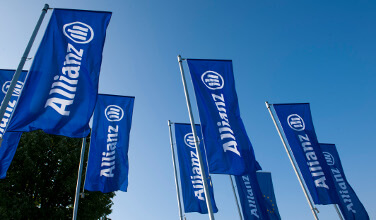 Munich-headquartered Allianz has undertaken a merger in Thailand so it can offer a full suite of products to its customers.
Allianz has been present in Thailand for almost 20 years and has had a long-term partnership with Allianz Ayudhya on the life side.
The decision to bring the two businesses together means the combined group can now provide P&C, life, health and investment offerings from a single branded company — or "a synergy of two companies".
The Bangkok-headquartered firm now employs 1,200 staff from branches across the country and serves 1.5 million customers in Thailand.
The complex transaction has seen Allianz General Insurance transfer to Sri Ayudhya General Insurance (SAGI), a subsidiary of Sri Ayudhya Capital (Ayud), which will now operate as one entity under the name Allianz Ayudhya General Insurance. In addition, SAGI will be renamed Allianz Ayudhya General Insurance.
Ayud will be renamed Allianz Ayudhya Capital and continue to be listed on the Thailand Stock Exchange under the ticker AYUD.
The German insurer and its affiliates have transferred 11.8% of the life insurance company Allianz Ayudhya Assurance (Azay) to Ayud, thereby increasing Ayud's stake in Azay to 32%. Consequently, Allianz and its affiliate received new shares from Ayud, and effectively become Ayud's largest shareholder.
Allianz also launched a voluntary partial tender offer for Ayud shareholders above the current trading price, with a successful uptake. Allianz's overall share of the Ayud business has increased from 14.5% to 45% post transaction.
Veraphan Teepsuwan remains as chairman of Allianz Ayudhya Capital, while Bryan Smith, president and chief executive of Allianz Ayudhya Assurance has assumed the role of president and chief executive of Allianz Ayudhya Capital in addition to the position of country manager, Allianz Thailand, overseeing the overall business in Thailand.
In addition Lars Heibutzki has been appointed president and chief executive of Allianz Ayudhya General Insurance.
There is a pleanty of competition in the Thai market for the new entity – particularly on the life side with the likes of Bangkok Life, Muang Thai Life, Thai Life and SCB Life; the sector is growing at around 5% annually. In P&C Viriyah Insurance, Dhipaya Insurance and Bangkok Insurance are the country's leading players.
Meanwhile, after 40 years, Asia chief executive George Sartorel has retired from the business this week; it is at the moment custom to retire from Allianz at the age of 60.
He completed numerous deals in his tenure including the 15-year bancassurance general insurer partnership with Standard Chartered; Allianz fought off strong competition to complete the deal in 2017 which covers China, Hong Kong, Indonesia, Malaysia and Singapore.
Sartorel leaves behind a strong legacy which has plenty of growth potential and has been been replaced by Solmaz Altin, former group chief digital officer for Asia and most recently deputy regional chief executive.
Commenting on the Thailand developments Altin said: "The closer relationship between both businesses will increase collaboration and expertise, and deliver an improved customer proposition in the country. These moves reflect the strategic efforts we are making across Asia and we look ahead with confidence."