Neal's change challenge at Lloyd's
February 1 2019 by Andrew Tjaardstra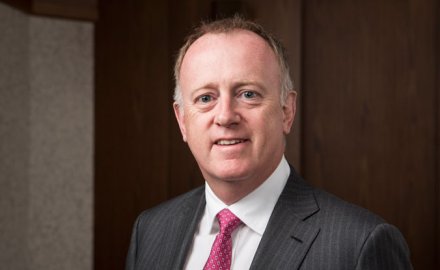 As Lloyd's chief executive John Neal unveiled his vision for Lloyd's this week, his former company QBE announced a decision to take its Lloyd's Asia business on to company paper by the end of the year.
While QBE said the move was about "simplification", a senior market source told InsuranceAsia News: "Where you already have an office network and capital committed onshore as QBE have, and you feel your brand is as good as the Lloyd's brand / chain of security, incurring the additional cost of being on the Lloyd's Asia platform is hard to justify."
Last year CNA Hardy decided to close its Singapore and Shanghai Lloyd's offices relating to Syndicate 382, while Tokio Marine Kiln shuttered its Hong Kong office to focus on Shanghai and Singapore.
While Neal's predecessor, Inga Beale, had a large focus on expanding to new markets, some have questioned whether focusing on its core strengths such as the US could be more beneficial.
Commenting at a market event this week in London, Neal (pictured) said: "We are putting in place a new geographical focus. While it has been prudent to gain a foothold in what will be the main growth markets of the future — China and India, for example — we will now deploy our resources more tactically."
"This means concentrating on those developed markets that have the greatest potential for further growth — such as the US and new opportunities in Europe through Lloyd's Brussels — and those emerging markets where we are likely to see the best return on our investment."
A market review started before Neal arrived after £2 billion (US$2.6 billion) of losses in 2017. Neal describes the results as "unacceptable" and said all options are on the table for improvement. The use of the electronic PPL scheme, a high expense ratio and an archaic use of language will all be issues high on the agenda, as will maintaining smooth operations following Brexit.
He said: "Without doubt, over the next decade we are going to experience fundamental changes to the way insurance works — the rise of customer expectation will be fundamental to that expectation, the role of technology as we all recognise is important, and the risks that our customers are looking for us to insure will be very different.
"We must have the business model, the technology, the talent, the products and the distribution channels to seize the opportunities everyone in our sector will be competing for."
There are also plenty of personnel changes to contend with, Shirine Khoury-Haq has resigned, with plans to leave the insurance market in the first half of 2019 and chief financial officer John Parry is stepping down; Neal, who started his role in October 2018, will be announcing successors soon.
Meanwhile Iain Ferguson, Lloyd's Japan president, has recently taken over as Asia-Pacific regional director.
Neal is enthused by the opportunities ahead but he must also be a little daunted by them.