Neal to begin Lloyd's role in October, confirms Carnegie-Brown
September 11 2018 by InsuranceAsia News Staff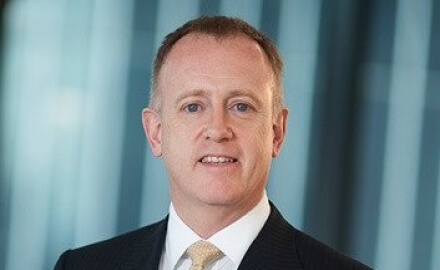 Bruce Carnegie-Brown, chairman of Lloyd's, had confirmed former QBE global CEO John Neal (pictured) will begin his role as CEO of Lloyd's on October 15.
Carnegie-Brown commented: "His wealth of experience both at Lloyd's and internationally, including the US, will bring new insights and fresh thinking at a challenging time for the global insurance industry."
He added: "John will continue Lloyd's focus on delivering sustainable profitability, through a combination of underwriting discipline and market modernisation. An immediate priority will be the successful launch of Lloyd's Brussels subsidiary which will enable Lloyd's to continue serving its customers in the European Economic Area after Brexit."
Neal began as an underwriter at Lloyd's and later became CEO of the Ensign Managing Agency, before moving onto QBE.
Neal commented: "I am thrilled to be offered the opportunity to lead Lloyd's, and will do so with the same excitement I felt when I first stepped into the underwriting room back in 1985."
"The insurance sector is facing many challenges. For 330 years the Lloyd's market has demonstrated its ability to innovate and adapt, and I look forward to playing my part to ensure this unique marketplace remains at the forefront of global commercial corporate and specialty insurance and reinsurance."
Commenting on Beale's impending departure after five years at the helm, Carnegie-Brown said: "I am grateful to Inga for the leadership she has provided to Lloyd's over the past five years, during a challenging time for the market. She has driven the market's modernisation programme, the success of which is evident not least in the recent rapid increase in electronic placement volumes and the launch of the Lloyd's Lab."