Neal tells Lloyd's syndicates to shape up
July 21 2020 by Nick Ferguson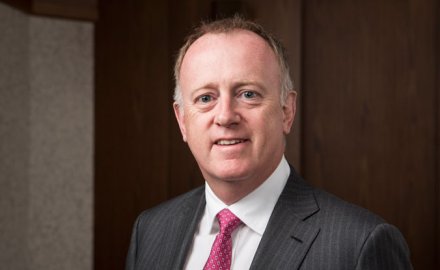 Lloyd's chief executive John Neal has told the market's worst-performing syndicates to come up with a roadmap to profitability or face being removed.
Only a quarter of syndicates have consistently hit their plans and delivered underwriting profits during the past three years, according to a Lloyd's strategy briefing presented by Neal (pictured) last week.
Efforts to improve underwriting discipline have shown some results, with the top 50% of syndicates posting 2019 combined ratios below 100%, after adjusting for long-term catastrophe claims, but Lloyd's is still concerned about a significant differentiation of performance among the syndicates, with the laggards dragging down the result for the market overall.
"Half the market is performing and half the market still has a lot more to do," it said in the presentation.
Indeed, the best quartile had a combined ratio of 93%, compared to more than 120% for the worst quartile. Despite the strong results of the best syndicates, this performance gap meant that Lloyd's still failed to show an overall underwriting profit in 2019, with a combined ratio of 102%.
Improve or remove
While the performance of the Lloyd's syndicates might look like a fairly normal distribution that calls for wholesale improvement across the board, the new strategy will see the market adopt a targeted approach to syndicate oversight that aims to protect and grow the best syndicates while improving or removing the worst.
"Results are telling us to differentiate between the best and worst performers," said Neal.
The worst-performing syndicates will be held to account, Neal promised, and would be expected to return to profitability within the next two years, as well as delivering plans that demonstrate a sustainable business model. Syndicates that cannot meet these criteria will face having their plans rejected and ultimately being removed from the market.
More disciplined underwriting doesn't mean writing less business.
Underperforming syndicates will also face tougher scrutiny than their profitable peers this year, with all 2021 plans going through the market's capital and planning group for a full review and sign-off.
The group will run through September to November and aims to approve plans in four weeks if no resubmission is needed, but plans may be reviewed in the first quarter of 2021 "to ensure they are logical, realistic and achievable".
This high-touch approach could affect most of the syndicates with a presence in Singapore, including Allied World, Argenta and Canopius, which all had combined ratios of well over 100% (globally) in 2019.
Meanwhile, the top 50% of syndicates will be subject to light-touch oversight that includes fast-track approval of plans.
All plans will need to show that syndicates are executing appropriate performance actions, using key assumptions that take account of current conditions and have the capability and track record to deliver the plan.
Outlook
More disciplined underwriting doesn't mean writing less business. Neal said in the briefing that syndicates had put in requests to write £11 billion (US$14 billion) of new business in 2021, which is 60% higher than in 2020, in response to the improving pricing environment.
"Lloyd's will produce strong technical performance over the underwriting cycle and capital will continue to be attracted to the market." AM Best
However, the effects of Covid-19 on the market could still mean that Lloyd's overall premium growth will stay relatively low as businesses buy less insurance.
The uncertainty caused by the pandemic may also mean that syndicates will face higher capital requirements, warned chief financial officer Burkhard Keese.
This shouldn't be a problem. In affirming the corporation's financial strength last week, ratings agency AM Best said it expected that "Lloyd's will produce strong technical performance over the underwriting cycle and capital will continue to be attracted to the market" despite the recent losses and stubbornly high expenses.
"Actions are currently being taken through the Future at Lloyd's initiative to reduce the cost of placing business at Lloyd's, the benefits of which should start to be realised over the short-term," the agency said.
The corporation said in its latest update on the Future at Lloyd's plan that it is prioritising placement, delegated authority and claims for the rest of the year as part of its commitment to building a more dynamic digital market, which it said has been made even more important by Covid-19.
Other areas of focus include launching a new protected cell company for insurance-linked securities to attract new capital to the market.
It remains to be seen whether such initiatives will deliver all they promise, but Lloyd's focus on lowering costs and improving underwriting discipline are certainly steps in the right direction.