Lloyd's return to profit sees Neal positive on capital
March 27 2020 by Andrew Tjaardstra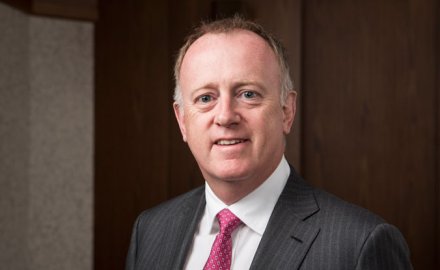 Lloyd's has said it is in a strong position to respond to the impacts of Covid-19 and support its customers and business partners, including in Asia, after a return to profit in FY 2019.
In 2019, Lloyd's net resources increased by 8.6% to £30.6 billion (US$36.6 billion at today's exchange rate), reflecting a strong balance sheet and a central solvency ratio of 238%.
Although there has been a high degree of turbulence in the financial markets over recent weeks, as at March 19 Lloyd's solvency ratio stood at 205%. Lloyd's was boosted last year by a £2.5 billion (US$3 billion) profit, compared with FY 2018 loss of £1 billion (US$1.22 billion).
The return to profit was driven mainly driven by improved markets in the first half of 2019; overall the return in 2019 was 4.8% compared with a 0.7% return in 2018.
While the combined operating ratio saw an improvement of 2.4 percentage points to 102.1% (2018: 104.5%), with the underlying 2019 accident year ratio improving to 96% (2018: 96.8%), exclusive of major claims.
Gross written premiums for the period totalled £35.9 billion (US$43.7 billion), marginally up from £35.5 billion (US$43.2 billion) in 2018. This equates to a reduction in GWP of 2.6% after eliminating positive foreign exchange rate movements and is a risk adjusted rate increase of 5.4%.
John Neal, Lloyd's chief executive, commented: "Whilst we are pleased to be announcing Lloyd's return to profitability in 2019 and continued progress across our priorities, our primary focus right now is on supporting our customers and business partners in their time of need."
Neal (pictured) added: "I'm confident in Lloyd's ability to meet the challenges before it, and in doing so demonstrate the market's unrivalled ability to support people, businesses and countries around the world in response to the far-reaching impacts of Covid-19."
Lloyd's is in a state of shutdown at the moment in London and Australia as the market tries to cope with the fast changing and hectic Covid-19 situation. Going digital has never been more important. Capita Green is still open for business in Singapore albeit at reduced capacity.
Meanwhile Neal is starting to focus on digital transformation: "As we focus on supporting our business partners and customers during this time, it has also never been more important to accelerate progress on our ambition to create the most advanced insurance marketplace through the Future at Lloyd's."
He continued: "We have sharpened our focus for 2020, prioritising initiatives that will ensure around 80% of Lloyd's business is digitally supported, together with fast-tracking claims processing improvements and building the foundational data and technology infrastructure to support Lloyd's future ecosystem."
In FY 2019, reinsurance made an underwriting loss of £434 million (105.5%); property registered a profit of £12 million (COR: 99.8 %); casualty fell to a loss of £390 million (COR: 105.7%); marine, aviation and transport recorded a loss of £199 million (COR: 108.5%); energy registered a profit of £27 million (COR: 97.3%); while motor made a profit of £11 million (COR: 98.8%).