Nat Re and WTW collaborate on Philippines flood map
November 29 2018 by InsuranceAsia News Staff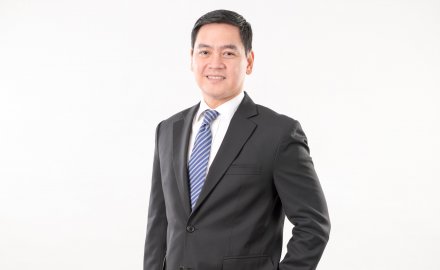 Nat Re and Willis Towers Watson are joining together with Oasis Loss Modelling Framework, UP Disaster Risk and Exposure Assessment for Mitigation, the Philippine Atmospheric and Geophysical and Astronomical Services Administration on a two-year project to develop a catastrophe model for flood risk in the Philippines.
Housed in the open-source catastrophe-modelling platform Oasis, the project aims to build capacity among Philippine stakeholders — the government, insurance market, educational institutions and the non-profit/development sector — on how they can use, modify and develop catastrophe models.
Allan Santos, chief executive and president of Nat Re, (pictured) commented: "We are pooling together the expertise of key influencers of disaster risk management and disaster risk financing and insurance from the government, the academe, and the insurance sector, all of whom have a shared vision of more disaster resilient communities."
"In the end, the catastrophe model that we'll build and the capabilities that we'll develop will be more than just new tools to augment our decision-making and risk management processes, as they will serve as tangible proof of what the government and the private sectors — particularly the insurance industry — can achieve together."
The Oasis Platform for Climate and Catastrophe Risk Assessment in the Philippines is intended to provide new insights on catastrophe risk in the Philippines, identified as one of the countries most vulnerable to climate change — and which is hit by an average of more than 20 typhoons a year.
In 2013, economic losses from Typhoon Haiyan (known as Yolanda in the Philippines) were estimated to be around 5% of the country's annual economic output or approximately P604 billion (US$18.3 billion). This figure covered the loss of human lives, buildings and infrastructure, agriculture and general livelihood.
The project is funded by the International Climate Initiative of the German Federal Ministry for the Environment, Nature Conservation and Nuclear Safety.