Myanmar plans licences for foreign insurers in 2019
December 17 2018 by InsuranceAsia News Staff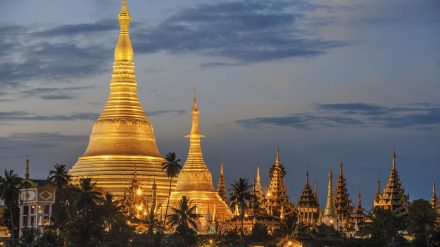 Foreign insurers will be able to start operations in Myanmar in April next year, according to the country's Financial Regulatory Department.
Last week, during the UK Capital Market and Insurance Conference in Yangon, U Thant Sin, director of the department, said that qualified foreign insurance providers will be able to obtain licences to operate within the next 16 weeks.
The move is part of the government's efforts to open the insurance market to more competition to help it provide better services. Sin said foreign competition will also help Myanmar produce better quality products and distribution channels. He added that Myanmar will expect a large amount of capital, up to 30% of the total input required from insurance companies, to be used to buy government bonds.
Foreign insurers from 14 countries have established a total of 31 representative offices in Myanmar in anticipation of the government allowing full foreign investments in life insurance and joint ventures in P&C insurance.
Foreign insurers who want to operate in Myanmar will need to pay US$14 million for a licence.
MORE FROM: Legal/Regulatory