Myanmar opens for business
January 4 2019 by Nick Ferguson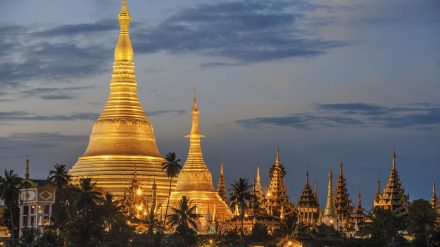 Officials in Myanmar said on Wednesday that they are finally ready to award licences to foreign insurers.
Three foreign life insurers will be invited by the Ministry of Planning and Finance to open wholly owned local subsidiaries, while other foreign life and non-life insurers will be able to form joint ventures with local partners.
The move is part of Myanmar's insurance sector liberalisation roadmap, which the government passed "to accumulate the investment needed for the country's economic development and to develop the non-banking financial sector", according to the statement announcing the plan.
It has been a long time coming. Liberalisation has been just around the corner for several years now, with foreign insurers first setting up representative offices in 2013 in anticipation of reforms promised by the new government that came to power in 2011.
Three Japanese insurers — Sompo Japan Nipponkoa, Tokio Marine & Nichido Fire Insurance and Mitsui Sumitomo Insurance — won permission to operate inside a special economic zone in Thilawa in 2015, but that was the last major concession to foreign insurers.
Local opposition is mostly to blame for blocking the liberalisation. Myanmar's insurance industry was monopolised by state-owned Myanma Insurance until 2013, when the first local licences were granted to 11 companies. These young domestic players, which are still developing their brands and market presence, have opposed the introduction of foreign competition.
However, the government is clearly keen to press ahead with the opening of the market. "Liberalising is better," U Thaung Han, secretary of the Myanmar Insurance Association, told The Myanmar Times in December. "The local companies will benefit from foreign knowhow and skills and develop further."
That may be true, but perhaps an even more important motivation for the government is the foreign capital that overseas insurers will bring with them.
"If we allow foreign players in the market, we will be able to get the funds we need to develop the government bond market," said U Thant Sin, director of the financial regulatory department of the planning and finance ministry, at a conference in Yangon in December. "Once an insurance company is given a licence, 30% of their required capital should be for buying government bonds."
The 14 foreign insurers already operating representative offices in the country will now move into action as they seek to gain a stronger foothold in one of the region's most promising new markets.
The wait has been too long for some. Korea's Samsung Life, which opened a representative office in November 2013, said it was leaving Myanmar in a sign of frustration over the delay in granting licences just a day before the government announced the liberalisation. It remains to be seen if it will reconsider the decision in the wake of the announcement.