Myanmar grants five provisional foreign life licences
April 8 2019 by InsuranceAsia News Staff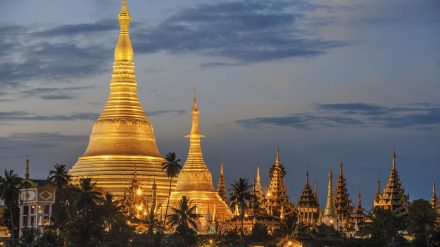 Myanmar's government is set to allow five foreign companies to operate life insurance businesses in the country after years of preparation.
The country's Ministry of Planning and Finance has awarded provisional foreign life insurance licences to: AIA, Canada's Manufacturers Life Insurance Company, Chubb, Dai-ichi Life and Prudential.
The companies will have to comply with pre-licensing conditions stipulated by the Ministry of Planning and Finance before being granted the preferred applicants foreign life insurance licences.
If granted a full license, insurers will operate in Myanmar as 100% wholly-owned subsidiaries; the process could take six months.
The move will be a significant step up from the current ability of foreign firms to have representative offices in the country; over 20 firms already have established offices.
There are three local companies that provide life insurance and another nine firms that offer both life and P&C, known as composites. There is still the potential for other foreign life firms to form joint ventures  with these companies.
The idea behind the move is to bring in improved products and distribution for a country with historically low insurance penetration and knowledge; it is estimated the life market could be worth as much as US$900 million in gross written premium in 15 years time.
Nic Nicandrou, chief executive of Prudential Asia, commented: "Through our representative office, which opened in 2013 and with this new licence, Myanmar will become our thirteenth life insurance market in Asia."
He added: "The continued expansion and liberalisation of Myanmar's life insurance sector is expected to bring significant benefits to the country, including job creation, inflow of quality foreign direct investment and the development of long-term capital markets."
MORE FROM: Legal/Regulatory