Munich Re's Park on climate risks, underwriting and transformation
November 15 2021 by InsuranceAsia News Staff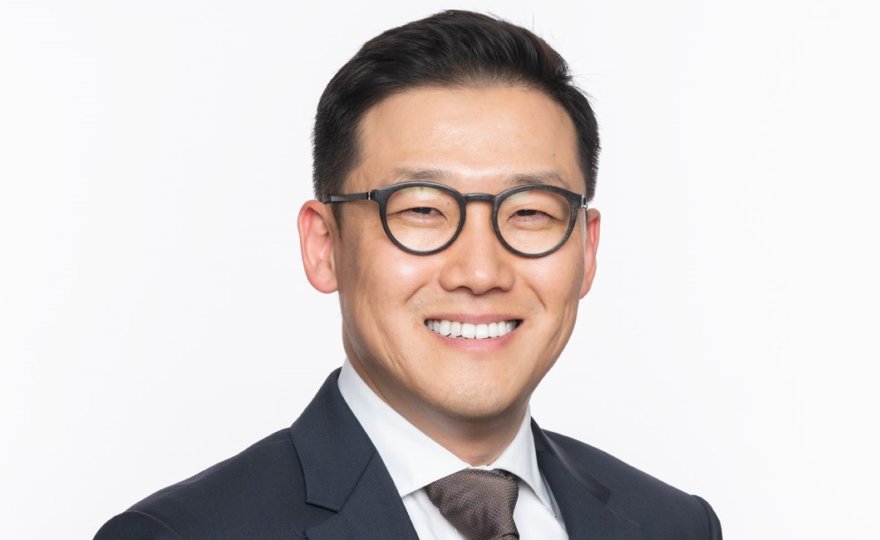 InsuranceAsia News (IAN) recently caught up with James Park, Munich Re's chief executive for Singapore and South-East Asia.
Singapore-based Park spoke about policy terms, cyber attacks, climate change and digital transformation.
IAN: What have been some of the key lessons for Asia's P&C reinsurance market in Singapore and South-East Asia over the past 18 months?
Park: While the pandemic has impacted some top lines such as motor, P&C reinsurance across the region remains steadfast, with improved underwriting performance seen in most markets. Over the past 18 months, having adequate and appropriate coverage has risen in importance, highlighting the need for insurers to adopt swift actions so as to ensure they remain prepared for future risks such as cyber attacks and climate change.
Strong countermeasures, such as state-backed risk pools, should be put in place to ensure uninsurable risks are made bearable, as these are uninsurable when purely privately tackled. Clear and appropriate underlying personal injury/(re)insurance terms are also essential to provide clarity on the scope of coverage and minimise uncertainty.
Another key lesson is the urgency of undertaking digital transformation and how insurers with stronger digital capabilities will be in a better position to meet consumers' expectations in future. As consumers increasingly demand flexibility, simplicity and relativity, digitalisation unlocks solutions and opens potential to meet evolving consumer needs and accelerate adoption of insurance.
Therefore, the first step for insurers to continue tapping on this digitalisation momentum is to extend their digital reach by fostering greater trust and familiarity with digital insurance offerings among customers. To encourage consumers to make the switch to digital channels when purchasing P&C cover, the industry must first focus on developing simple, modular products and streamlining digital onboarding processes with the clients' growth in mind to meet their needs.
IAN: What are the main challenges that insurers in South-East Asia are currently facing and how can they overcome them?
Park: In the past 18 months, climate change has been pushed to the forefront of national and corporate agenda and it's no exception for the insurance industry.
Globally, the industry is in a unique position when it comes to climate risk as insurers are exposed on two fronts – on the asset investments side as well as on the liability side through property and casualty underwriting.
In 2020, overall losses from natural disasters in Asia came to US$67 billion, with insured losses of US$3 billion. It is also worth noting that globally, only a small portion of losses was insured in growing economies of Asia, according to Munich Re's nat cat report. These numbers should draw significant concern especially as extreme weather becomes more common and severe based on the UN International Panel on Climate Change report, casting a direct impact on the reinsurance industry.
To improve risk assessment, insurers need to acknowledge and incorporate climate risks in their decision-making process, particularly in areas such as risk management, exposure management and pricing. As unmodelled risks and inherent difficulties in attributing extreme events to climate change may create the risk of not having climate change fully reflected in catastrophe modelling, embracing digitalisation and utilising more precise data analysis will be critical to improving the tools for assessing such risks and developing better risk transfer solutions.
Another challenge that companies are increasingly facing is cyber attacks with a huge proportion of the working population still working remotely.
Cyber risks have consequently increased, since it is more difficult to safeguard the security of data and processes. Against this backdrop, it is crucial for insurers to define a clear risk appetite and include cyber risks as part of affirmative coverage to avoid hidden cyber exposures.
Cyber risks are constantly evolving, and insurers should develop customised cyber coverage and services that effectively protect against cyber threats and address repercussions. Cyber business is still in the early phase of the development in South-East Asia however there are clear signs of increased demand and as a region we can take lessons learned from the more developed markets.
IAN: How does Munich Re think P&C insurers should be leveraging technology in Asia to help their clients?
Park: The region is well placed when it comes to digitalisation due to a digitally-savvy population, thriving digital economy and high mobile penetration rate. These form a good backdrop for insurers to introduce data-driven products that accommodate the specific needs of each market. The current claim process remains largely manual and cumbersome, for most customers. AI-enabled systems allow insurers to process major claims faster and more accurately. Many insurers have also experimented using aerial drones to survey impacted areas, which can often be difficult to access following natural catastrophes, speeding up the claims process.
Insurers should look to leveraging Asia's digital opportunity to develop an infrastructure that is data fluent, flexible to navigate the complex and changing risk landscape, and adapt to changing markets, consumer behaviour and technology, while leveraging cutting-edge technology like AI, machine learning and data analytics. South-East Asia is still largely driven by agencies and brokers and hence, there exist a myriad of opportunities for insurers to leverage technology trends to optimise processes.
Partner Content
Customers are responding positively to several key initiatives in the region.

Russell Higginbotham, Swiss Re's CEO Reinsurance Asia, discusses the impact of climate change for life and health (re)insurers in the region.