Munich Re targets €2.5bn profit
March 21 2019 by InsuranceAsia News Staff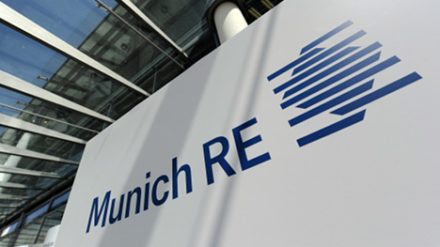 Munich Re is targeting a rise in year on year profit of €200 million (US$227 million) to around €2.5 billion (US$2.84 billion) for 2019's financial year.
Around €2.1 billion will be attributable to reinsurance and around €400 million to its insurer Ergo.
The target comes after Munich Re's profits rebounded dramatically in 2018 to €2.28 billion after a slump in 2017 to €392 million.
Following positive developments in the past year, the expected technical result for life and health reinsurance has been raised to around €500 million.
In P&C reinsurance, Munich Re is aiming for an improved combined ratio of around 98% this year, while in Ergo's international segment, which includes Asia, the combined ratio will be around 95%.
The German giant is expecting an investment result of around €6.5 billion for 2019, representing a return on investments of about 3%.
Assuming exchange rates remain stable, Munich Re anticipates gross written premiums of around €49 billion this year, comprising of around €31 billion GWP in reinsurance and approximately €17.5 billion GWP for Ergo.
Hermann Pohlchristoph, a board member at Munich Re and responsible for Asia, commented: "In 2018, Munich Re performed well in Asia with good technical results taking into account the high large losses from typhoons in Japan. We will continue to expand our business and seize the opportunities stemming from the fast-growing insurance markets in the region."