Ergo partners in China to target motor
October 30 2019 by Yvonne Lau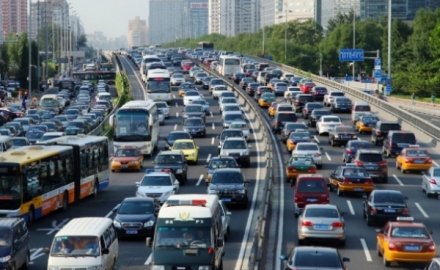 After a year-long negotiation, Munich Re's primary insurance arm, Ergo Group, has formed a joint venture (JV) with Hebei-headquartered car manufacturer China's Great Wall Motors.
The partnership will begin operations in early 2020 to sell cover to China's vehicle owners. The JV will see Great Wall Motors controlling a 51% share, while Munich Re's Ergo will hold 49%.
The number of registered vehicles in China has reached about 300 million, according to the Ministry of Public Security. Earlier this year, Shenzhen and Guangzhou relaxed car ownership rules to help stimulate demand and growth in the market. The country's car market however, has entered a sales decline and period of uncertainty, as a result of the trade war fallout with the  US and a slowing economy.
For the German insurer, the move will allow them to gain a foothold in the highly-regulated and protected Chinese market. Ergo will also insure Great Wall Motors' dealerships and assembly plants around the country.
Markus Rieß, chairman of the board of management of Ergo, commented: "Together with our partner Great Wall Motors, we have set the common goal to establish a leading provider within the auto mobility ecosystem in terms of technology and data-driven product and service solutions."
He added: "It underlines Ergo's strategic ambition for being a leading partner of the automotive industry and demonstrates our strong market position in one of our core growth markets."
In recent years, Ergo entered the Thai market with its stake acquisition in Thaisri Insurance and was in talks to purchase a stake in IndiaFirst Life. Ergo has also pushed for more digital initiatives in its China ventures.
Great Wall Motor is China's sixth-largest motor seller, with 60,000 employees and four manufacturing bases across the country.
MORE FROM: Property & Casualty