MSIG secures stake in Myanmar's IKBZ
August 2 2019 by Andrew Tjaardstra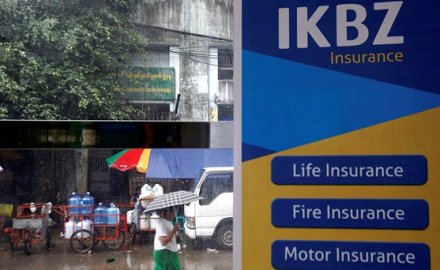 MSIG has entered into an agreement to buy a 10% stake of Myanmar P&C firm IKBZ Insurance, after gaining regulatory approval for a joint venture on July 31.
The Japanese insurer, which has not disclosed how much it is paying, will carry out the necessary procedures based on instructions from the local authorities and obtain the final approval by the end of October.
IBKZ sells a mix of P&C insurance and has K21.2 billion (US$14 million) of premiums.
MSIG has already been providing insurance products and services to Japanese companies in Myanmar by opening an office in Yangon in October 1995 and obtaining a license to operate in the Thilawa Special Economic Zone in May 2015.
A recent survey by IKBZ Insurance has showed that the Myanmar insurance market has the potential to grow to K1.75 trillion (US$1.16 billion) of gross written premium in the next 12 months and grow to a K4 trillion (US$2.64 billion) market in 10 years time.
The Insights from Customer Survey involved 1,000 adults, consisting of equal numbers of men and women and had 70% of people from urban areas and 30% from rural areas.
Myanmar has the lowest insurance penetration rate in the region, with only two million of its 54.36 million population having any sort of insurance coverage.
In addition to MSIG's approval, in the P&C sector, according to the Mynmar Times, Sompo Japan Nippokoa has had an approval to invest in AYA Myanmar General Insurance while Tokio Marine & Nichido Fire has been granted approval to invest in Grand Guardian General Insurance.
Meanwhile in life insurance, Taiyo Life has been granted permission to invest in Capital Life Insurance; Thai Life has been given approval to invest in Citizen Business Insurance; while Nippon Life has been granted approval to invest in Grand Guardian Life.
The stakes have not yet been disclosed with the deals expected to be finalised in October.