MS&AD unveils MS Amlin's revised structure
November 28 2019 by Andrew Tjaardstra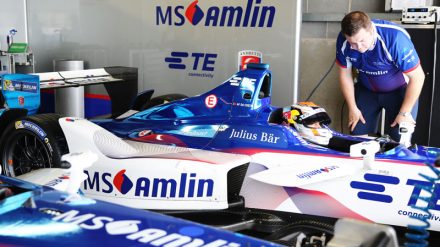 MS Amlin has unveiled a new operating model and senior leadership team as part of MS&AD's recently announced reorganisation of its international businesses.
This will include MS Amlin chief executive Simon Beale stepping down from his role as chief executive on December 31; he will continue as an executive officer of Mitsui Sumitomo Insurance (MSI). In addition, James Illingworth will step down as chief underwriting officer; he will keep his non-executive directorships in the near term.
This reorganisation, which follows a recent write-down of US$1.6 billion in the business, involves the removal of the regional holding company framework across MSI's three regions: Asia, America and Europe; this includes MS Amlin from January 1.
The structure will mean MS Amlin Underwriting Limited, MS Amlin, MS Amlin Insurance and MS Amlin Business Services (MS ABS) will be owned directly by Mitsui Sumitomo Insurance.
MS Amlin's new operating model will consist of its three insurance companies supported by a shared business service enterprise.
The senior management team are: Chris Beazley, who launched MS Amlin's operations in Singapore, remains chief executive MS Amlin AG; Tom Clementi is chief executive MS Underwriting; while Rudy Benmeridja is interim chief executive and chief underwriting officer of MS Amlin AISE, and Iain Pearce is chief executive MS Amlin Business Services.
The model has been designed to support the implementation of MS Amlin's new underwriting strategy, announced in September; this involves redeploying its capital and management focus to its three core markets of reinsurance, specialty and domestic specialty markets in continental Europe.
Masahiro Matsumoto, director, senior executive officer, Mitsui Sumitomo Insurance, said: "I would like to express my sincere thanks and gratitude for [Beale] and [Illingworth's] considerable contribution to MS Amlin over the past many years and look forward to their onward support. In the most recent years, they have led the business through a significant transition which has helped to position the business well for the future."
Matsumoto added: "The transition to a new international organisational structure will strengthen collaboration across all operating companies globally. This will support the group's ambitious international growth strategy."