MS Amlin hit won't dampen MS&AD's overseas growth
November 25 2019 by Andrew Tjaardstra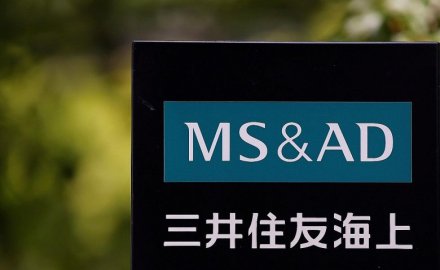 In the first half results to September 31 2019, MS&AD booked a US$1.6 billion write-down for specialty unit MS Amlin.
MS&AD bought Lloyd's player Amlin for US$5.3 billion in the second half of 2015; the deal was completed in February 2016 but has since lagged expected profit targets in its Lloyd's division and Europe primary arm.
As a result of a reorganisation to its international arm, including the terminating of the regional holding company framework, MS&AD has split the specialty unit into three – with the Lloyd's business, European primary business and reinsurance businesses separated.
The insurer plans to transfer shares held by MS Amlin to Mitsui Sumitomo Insurance and means the firm is saving approximately ¥170 billion (US$1.57 billion) in taxes.
Commenting on MS Amlin's issues, Soichoro Makimoto vice president and senior analyst, financial institutions group, Moody's Japan, said: "While the underperformance partially reflects low investment returns, tepid reinsurance demand and changing buyer behaviour, large catastrophes, and rising regulations on Lloyd's market in recent years and, possibly, the high profit expectation at the acquisition, it also unveils some internal issues."
MS&AD is also terminating the regional holding company framework in adopted in 2006 with companies for Asia, Europe, North America and South America; international subsidiaries under each regional holding company will become direct subsidiaries of MSI head office. The strategy functions and authorities at the regional holding companies will be consolidated and it will set-up an international planning department and international business department.
"The new structure will allow better utilisation, expertise and networking of the group's companies across regions, and accelerate decision-making." Soichiro Makimoto, Moody's Japan
Harnessing efficiencies
The idea is to "disseminate global policies in a timely, quick and uniform manner", centralise strategy planning to cope with regulations and digital developments, and leverage its international human resources at head office.
MS&AD is expecting to achieve annual cost reductions of more than ¥10 billion (US$92.2 million) through fiscal year 2021.
This will include improved efficiencies through digital, asset management and reinsurance in addition to increased productivity with a review of operations and allocation of human resource.
Makimoto commented: "The new structure will allow better utilisation, expertise and networking of the group's companies across regions, and accelerate decision-making. The resultant efficiency gain is positive for profitability."
The Japanese giant also wants to utilise expertise of MS Amlin's subsidiaries and MS First Capital Insurance will be utilised on a group basis, and encourage further collaboration in life and P&C business in Asia.
Group level risk-based capitalisation of MS&AD will decline only slightly as a result of the changes.
The reorganisation does not change Moody's view that overseas expansion remains a key part of MS&AD's strategies in the coming years. The ratings agency explains that MS&AD has a strong incentive to maintain and expand diversified overseas businesses because of Japan's large natural catastrophe risk and a shrinking and aging population in its home market.
It adds: "This incentive is even higher because, as a publicly traded company, MS&AD is under greater pressure to meet profit targets."
Myanmar has been one of its more recent expansions in Asia.
MS&AD Group Holdings recorded a net profit rise of 253%, over fiscal H1 2018, to ¥163.5 billion (US$1.5 billion) to the end of September; meanwhile it will be hoping that there is a benign nat cat season for the rest of the year as it digests claims from typhoons Faxai and Hagibis.