MS Amlin starts trading on Lloyd's digital platform
August 22 2019 by Andrew Tjaardstra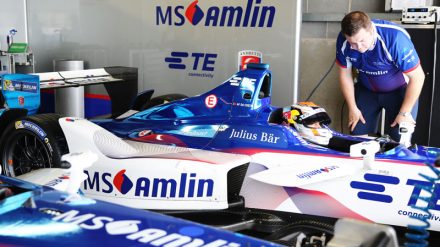 MS Amlin, which is part of MS&AD and has offices in Hong Kong, Malaysia and Singapore, has formally joined the Whitespace electronic trading platform on Lloyd's.
Whitespace, a London-headquartered software firm, has built a digital mobile and desktop platform to negotiate, quote and place risks; it is essentially a rival to the Pricing Platform known as PPL.
The contract is available in digital format and changes can be made during negotiations which can be carried out online while digital slips look similar to paper ones.
A consortium of firms including Antares, Axa XL, MS Amlin, Neon and the RFIB Group formed to test the  platform in April last year.
Whitespace gained recognition from Lloyd's for electronic placement and is part of the organisation's determination to move away from paper and create a digital environment to help reduce costs and to keep up with other professions. The idea is that digital placement can work alongside face-to-face negotiations.
All risks placed using the Whitespace platform will count towards the electronic placing targets set by Lloyd's.
John Neal, Lloyd's chief executive, has said: "Without doubt, over the next decade we are going to experience fundamental changes to the way insurance works — the rise of customer expectation will be fundamental to that expectation, the role of technology as we all recognise is important, and the risks that our customers are looking for us to insure will be very different."
"We must have the business model, the technology, the talent, the products and the distribution channels to seize the opportunities everyone in our sector will be competing for."