More promises from Xi
November 9 2018 by Nick Ferguson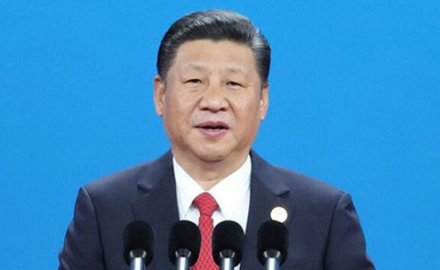 Xi Jinping promised to open the Chinese economy further and faster this week in a keynote speech at the China International Import Expo held in Shanghai.
The Chinese president said that his government is steadily increasing the openness of the financial and services sectors, and forecast that China's imports of goods and services would exceed US$40 trillion during the next 15 years. He also promised to introduce the law on foreign investment at a faster pace and "institute an open and transparent system of foreign-related laws".
Such policies would be welcomed by the insurance industry, which has struggled to establish a profitable foothold on the mainland.
"Improvement of the business environment is an ongoing process, and there is always room for things to become better," he said, before launching a veiled criticism of US tariffs and anti-China rhetoric. "Countries need to improve their business environment by addressing their problems. They should not just point fingers at others to gloss over their own problems. They should not hold a 'flashlight' in hand doing nothing but to check out on the weakness of others and not on their own."
And in a sign of the continued deterioration in relations between the two countries, the US sent no official representatives to the event, which was part trade fair and part international political summit.
However, despite the grand stage, Xi offered very little in terms of actual policy, mostly reiterating earlier promises. China's central bank governor had said back in April that it would raise foreign ownership limits in life insurance companies to 51% and remove the foreign ownership cap completely within three years. And regulators have long been hinting at relaxed restrictions on foreign capital and the scope of business of foreign-funded institutions, narrowing the gap in restrictions between Chinese and foreign-funded insurance companies.
Perhaps reluctant to appear to be buckling under US pressure, Xi did not unveil any grand new measures to open the domestic market.
Meanwhile, the China Council for the Promotion of International Trade encouraged Chinese companies going in the other direction to do more to mitigate risk when investing overseas, particularly when conducting mergers and acquisitions in emerging countries in South-East Asia, Latin America and Africa — particularly in relation to Belt and Road projects.
There is a clear opportunity for international insurers to secure business in relation to such deals and the encouragement from China's government to manage risks properly is helpful, but the real prize is on the mainland.
Indeed, Ping An chief executive Peter Ma affirmed the attractiveness of the home market even as his company became the biggest investor in UK-listed HSBC, surpassing BlackRock after increasing its stake to 7.01% on November 1.
"As of now, we don't have aspirations to make acquisitions overseas," he said. "The Chinese market has the best growth prospects."
It is easy to understand why he says this. Ping An's profits for the first nine months of this year rose almost 20% compared to the same period last year.
Whether foreign companies will gain greater access to this opportunity may depend on who is more patient, Xi or Trump. Few would bet on the US president in that contest, but after poor results in the midterm elections he may be ready to make deals. That could be good news for insurers keen to see progress on market access.