More change for Asia's re market as Sirius goes up for sale
March 30 2020 by Andrew Tjaardstra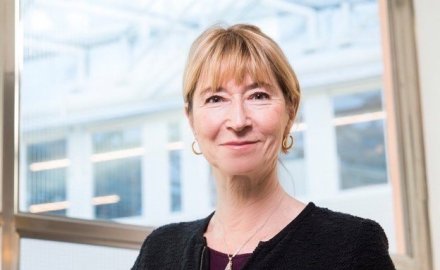 Sirius International Insurance Group has launched a formal process to sell the Bermuda-headquartered specialist (re)insurer.
The decision comes after Sirius' board of directors had engaged Barclays Capital to assist in the review of the terms of a capital raise as compared to other potential strategic alternatives for Sirius Group.
Showing that there is still an appetite for specialty (re)insurance M&A, the firm has been reviewing multiple expressions of interest with representatives of Sirius' majority shareholder CM Bermuda – which is part of China Minsheng Insurance Group (CMIG). As a result a strategic review committee of independent directors approved the launch of a formal sales process for Sirius Group.
CMIG bought a 96% stake in Sirius in 2016.
Kernan Oberting, president and chief executive of Sirius Group, said, "I'm pleased that we have secured CM Bermuda commitment to launch a coordinated sales process to ensure the engagement necessary to facilitate an optimal outcome."
Sirius has an Asian operation based in Singapore overseen by Monica Cramér Manhem, president global reinsurance and international specialty at Sirius Group, and managing director of Sirius International.
Sirius acquired a team from Asia Capital Re late last year and in an interview with InsuranceAsia News Cramér Manhem (pictured) said that Sirius, after two years with a base in Singapore, "will continue to expand its treaty and facultative offerings in Asia."
The reinsurance market is continuing to change at pace in Asia with the exit of Asia Capital Re and several syndicates from Lloyd's Singapore. In addition there has been further consolidation in the broking market, with JLT Re's merger with Guy Carpenter, and there will be more with Aon's impending acquisition of Willis Towers Watson – although there could be regulatory obstacles around the two reinsurance brokers merging. Meanwhile PartnerRe is being sold to Covéa for US$9 billion.
Meyer S. Frucher, chairman Sirius's board, commented: "Maintaining the strength of Sirius Group's 75-year deep-rooted franchise and maximising value for all stakeholders remains our number one priority. Our executive team supported by Sirius Group's talented and dedicated employees will continue operations as usual, as we work with CM Bermuda towards completing the strategic review process and announcing a transaction expeditiously."
There can be no assurance that a transaction will take place.