Mitsui Sumitomo sponsors US$75m Singapore cat bond
March 4 2020 by Yvonne Lau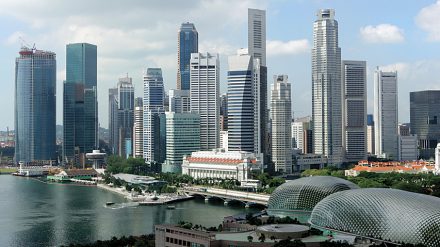 Mitsui Sumitomo Insurance, part of MS&AD Group, has sponsored a US$75 million catastrophe bond to cover Japan's typhoon and flood risks across four years.
MS&AD subsidiaries have now sponsored five cat bonds under the name Akibare Re.
In February 2016, Mitsui Sumitomo returned to the cat bond market after four years to issue Akibare Re Series 2016-1, a US$175 million transaction of Japan typhoon reinsurance protection – this was later upgraded to US$200 million – but the performance is likely to have resulted in a loss for investors after a dramatic few years of typhoon activity.
This fifth cat bond will be hosted in Singapore through a special purpose reinsurance vehicle (SPRV) – and is to be issued through one tranche of Series 2020-1 Class A notes. Mitsui Sumitomo will seek coverage for its fire insurance portfolio through this issuance.
The bookrunner and sole structuring agent is Aon Securities, while AIR Worldwide is the risk modeller for this transaction.
In November last year, Asia's insurance-linked securities (ILS) market saw two catastrophe bonds worth up to US$225 million of protection listed in Singapore. It was the first instance of a cat bond listed on an Asian exchange, and the first to be sponsored by an Asian sovereign.
The global catastrophe bond market has now surpassed US$100 billion in cumulative issuance since its start in 1996, says Aon Securities. The firm has also recently launched a private placement cat bond platform for deals greater than US$25 million — promise of quicker and cheaper capital market access.
The growth of alternative capital will be welcomed by those building up Asian resilience against extreme weather risks.